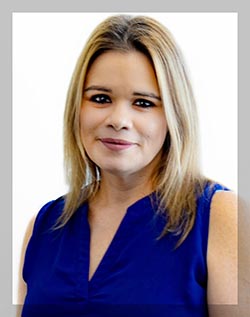 Phoenix, Ariz. – MUTOH America, Inc. - Lisa Grant is the Human Resources Manager for MUTOH America, Inc. Lisa brings with her 10 years of HR experience in the retail, medical, and technology industries. She will manage the payroll, benefits, and recruiting functions for the US office. Her passion is building an HR infrastructure through technology, compliance, and people.
Prior to joining MAI, Lisa worked in the health care and medical industry and managed all HR functions for US offices and remote employees. Lisa holds a Bachelor of Science with a concentration in Human Resources, Professional in Human Resources (PHR) certification and is currently working towards her Senior Professional in Human Resources (SPHR). Lisa is a local and national member of the Society of Human Resources Management (SHRM) and is an active SHRM volunteer and committee member for the Arizona SHRM chapter.
Lisa enjoys spending time with her family and friends and enjoys DIY projects. She is married with five children, three grandchildren with another due in June. Lisa enjoys giving back to the community through volunteering efforts with "Feed My Starving Children" and blood drives. Lisa enjoys working with employees and understands the importance of being available, attentive, and proactive.