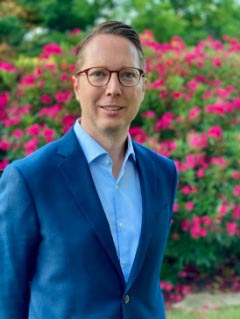 Kolbus America announces the appointment of Jeffrey R. Dietz as its new President. Kolbus America Inc., based in Cleveland, Ohio, is a wholly owned subsidiary of Kolbus GmbH, headquartered in Rahden, Germany.

In this role, Dietz will assume overall responsibility for the Kolbus, Hycorr and Autobox product lines in North America. He will be responsible for all sales, service, and operations activities for Kolbus America. Jeff succeeds Neal Horrigan, who is retiring.

"Please join us in welcoming Jeff to this important role in our company," says Wilfried Kroeger, President and CEO of Kolbus GmbH. "Jeff brings a wealth of broad experience to our organization and our executive team. We very much look forward to his leadership contribution in maintaining and growing Kolbus' position in the luxury and corrugated packaging marketplace".
Dietz brings a valuable and diverse background to his new role at Kolbus. His most recent position was with Koenig & Bauer (US/CA) as VP of its Web and Specialty Press division, where Jeff had sales and service management responsibility for the organization's flexible packaging, corrugated, digital web print, metal decorating, and web offset business units. Prior to that role, Jeff held progressively advanced commercial positions for major European and American companies focused on printing and finishing in targeted packaging segments. Dietz started his career working in a training program for a commercial web press manufacturer where he was involved in all aspects of the business including service and installation.

Dietz holds a Bachelor of Science degree in Business from California University of Pennsylvania and an MBA from Ohio University. He also has earned an Executive Certificate in Leadership and Advanced Management from Emory University in Atlanta. Dietz currently sits on the Board of Directors for the Flexographic Technical Association (FTA) and is a member of the Leadership Advisory Group for the Association of Independent Corrugated Converters (AICC).