FREMONT, Calif. – EFI™, a world leader in customer-focused digital printing innovation, is continuing its support and integration between the new KODAK PRINERGY Workflow 6 platform and its industry-leading Fiery® digital front end (DFE). With the integrated connection between Fiery and PRINERGY Workflow 6, graphic arts professionals gain increased flexibility, productivity and award-winning quality.
"The EFI Fiery DFE gives graphic arts professionals the freedom to make important choices that can drive the success of their printing operation," said John Henze, vice president, Fiery marketing, EFI. "By integrating the Fiery DFE with PRINERGY Workflow 6, PRINERGY users can not only create a single workflow management system for offset and digital printing, but also connect to a broader range of digital printers from all leading digital printer manufacturers."
"Developing workflow solutions that are compatible with software and hardware from industry leaders such as EFI is integral to our customers' success," said Jon Bracken, General Manager, Unified Workflow Solutions, Kodak. "PRINERGY Workflow 6 delivers an automated production workflow for both digital and offset environments that maximizes our customers' return on investment."
A winning integrated solution for hybrid offset and digital production
The PRINERGY Workflow-compatible Fiery DFE helps commercial printing businesses and in-plant graphics departments boost profitability and productivity while providing the fast turnaround and ease of use graphic arts professionals demand in today's fast-paced, hybrid offset and digital production environments.
The Fiery DFE offers exceptionally fast processing speed including EFI's proprietary HyperRIP technology that can process a file up to 40% faster. Fiery DFEs with the latest FS100 Pro system honor the true intent of the graphic designer to print transparencies, drop shadows and other effects perfectly the first time, avoiding costly reprints, delivery delays, and dissatisfied print buyers.
Print professionals can also connect their digital printing operations into automated estimating, scheduling, job ticketing, accounting and other processes by integrating their Fiery DFEs with EFI's suite of industry-leading MIS/ERP products, including EFI Pace™ and EFI Monarch™.
Many printing companies already use integrated EFI Fiery and PRINERGY Workflow operations to optimize their offset and digital operations. Indianapolis-based printing firm Priority Press – a company that also uses Pace and EFI's Online Print Solutions web-to-print and eCommerce software – has had very positive results implementing Fiery after purchasing its second Canon digital color press.
"On our first Canon digital press, we implemented another DFE because of its ability to integrate with PRINERGY Workflow," said Priority Press President Joe Straka. "However, Fiery can do that as well now, and we felt comfortable staying within the EFI product set to meet that need. Also, we were already running Fiery with our Epson proofers so we were familiar with its operation, workflow and capabilities."
In the short time that his company's Canon imagePRESS 7010 with a Fiery DFE has been operational, Straka reports that he is getting more throughput from the Fiery-powered Canon compared to the other front end.
"Fiery simply is a faster solution," Straka added. "Plus it is well supported, so our operators can be better educated and more effective."
Fiery DFE integration with PRINERGY Workflow 6 provides a number of important features for advanced production operations including:
The flexibility to add equipment from different leading production printer manufacturers without changing workflows.
Highly accurate and more-efficient media information showing current tray contents of each digital press.
EFI's Fiery Command WorkStation®, an intuitive, drag-and-drop system for late-stage queue management, job preview, make-ready and job editing.
JDF-certified workflow, with automated communication of job intent data and meta-data for reduced errors and higher efficiency.
The Fiery DFE is the only DFE in the industry to achieve JDF Certification for digital printing. It also supports a wide range of industry variable-data print standards and integrates with many third-party prepress solutions in addition to PRINERGY Workflow 6.
Fiery integration with PRINERGY Workflow 6 is one of numerous advanced technical features that will be presented next month at the EFI Connect Users Conference, January 21-24 in Las Vegas. For more information about EFI Fiery Driven production options, visit www.efi.com or contact 800-875-7117.
---
Commentary by Cary Sherburne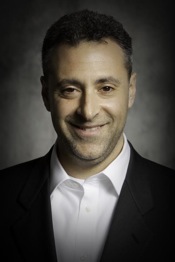 Last summer, we provided details on Kodak's release of PRINERGY Workflow Version 6, which included a major rewrite to the user interface and was in the works for three years. Now we are starting to see Kodak partners add support for PRINERGY 6 to their components of the workflow, beefing up the ability for PRINERGY users to increase end-to-end automation. Most recently, this announcement from EFI prompted a discussion with Toby Weiss, Senior Vice President and General Manager, EFI Fiery, to better understand EFI's strategy and the customer requirements that are driving it.
The release states that there are several points of integration between PRINERGY and the EFI portfolio, including MIS solutions Monarch and Pace, and most recently, Fiery. Weiss said, "EFI has had integration with PRINERGY for quite a long time, with Fiery integration being added about two years ago. What I am hearing from the marketplace is a growing demand for more integration, whether it is with PRINERGY, MIS solutions, JDF or other third party applications. I believe we are at a peak in terms of general interest in both workflow and integration across solutions from multiple vendors."
With the new Fiery/PRINERGY 6 integration, there are a few new components added and a number of enhancements enabled by ongoing development on the part of both companies. For example, Weiss reports that the latest integration, which will be shown to users at the upcoming EFI Connect conference in January, provides richer feedback relative to device status. Weiss explains, "With this latest integration, from within PRINERGY, you can actually see what media is in the trays of Fiery-driven printing devices, something no one else does. There is also enhanced access to Fiery virtual printers."
The Fiery virtual printer function allow users to predefine print queues. These preconfigured settings show up in PRINERGY as separate printers, allowing access to all of the Fiery features, including color management, and reducing the need to program each job individually. "What is also nice about the integration," adds Weiss, "is the fact that PRINERGY users can do all of this from within the PRINERGY interface and they don't have to learn something new. They also have choice on which features to use. For example, if they prefer to do imposition in PRINERGY rather than using the Fiery tools, they can do that, and just send the imposed file to Fiery for processing."
As to the future, Weiss indicates that Kodak and EFI are already working together on PRINERGY 6.1 and releases due after that. When asked about whether this meant that EFI would be looking to enter new markets with the PRINERGY integration, he stated, "What I see right now is a lot of room for growth in the existing markets, including short-run jobs, demo prints, and proofs of longer run jobs. I am hearing from customers that they don't want to have to do offset overruns anymore. With this integration, they can manage both offset and digital from the same interface, meaning that if they need extra prints due to bindery spoilage or other issues, they can simply produce them digitally on demand. Before we get into new markets, we see a lot more headway in the markets we are already in."
In conclusion, Weiss points out, "Integration in general continues to heat up. In terms of the requests we are getting from customers, it is high on the list which also includes performance and productivity enhancements, color management and imaging, and increased ease-of-use. It seems that most of our customers are being squeezed on margins and are looking for ways to take time and cost out of the process. This goes across operations of all sizes. While a smaller printer may not have Monarch, perhaps they have PrintSmith and/or Digital Storefront, OPS or another web submission tool. They may have their own Filemaker Pro solution or want integration with their accounting system, and we are working with customers on these types of things to help them increase productivity and take human error out of the equation as much as possible. We will be excited to see customer feedback on the latest integration work during Connect in January."
WhatTheyThink will be at Connect, and we already have customer video interviews scheduled, so our subscribers can look forward to hearing directly from customers what these integration advances mean to them. In addition to the comments from Joe Straka at Priority Press included in EFI's release, Ted Straus at Suttle-Straus reports using the EFI Fiery front-end software throughout its plant, including a Fiery front end for its proofing workflow. He says, "The connectivity between Fiery and our PRINERGY proofing system is important to us since we can send the same PDF to various proofers and to our platemaker in a 'refine once output many' approach." Suttle-Straus is G7 Master-Certified, so compliance across its production platform is critical to the firm and its clients.
Another company, PointOne Graphics, beta-tested the Fiery/PRINERGY integration and worked with EFI and the provider of its digital print engines to create a single hybrid workflow for offset and digital printing with a solution set that would meet the GRACoL specification. Rick Lee, the company's quality assurance manager, reports, "We have been able to reach a very acceptable delta E that ranges from 2.2 to 2.5 with our digital press, PRINERGY and Fiery integrations. This allows us to do offset proofs on our digital press, which we use primarily for proofing. Proofing actually delivers a much better ROI than short-run production in this configuration."
Watch for our coverage of EFI Connect 2014 and other upcoming events to hear more news about workflow integration, surely to be one of the hottest topics in the industry in 2014.