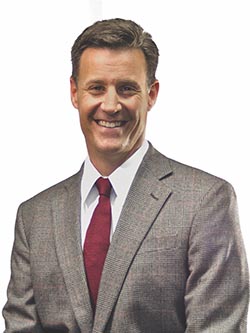 Chicago, Ill. – Mid America Paper Recycling announced today that Paul Pirkle has been selected for the role of president. Don Gaines has transitioned to chief executive officer at the privately held company in Chicago.
Pirkle has spent over 24 years in the printing industry. Most recently, Pirkle presided over three highly successful years as president/CEO of Rolling Meadows-based Modagrafics. There, Pirkle led the transformation of Modagrafics into a leading graphics solutions provider to the transportation fleets of major retailers and consumer goods brands. During his tenure, he grew sales with new and existing accounts, implemented production management practices, invested in new capital equipment and ERP software technology, expanded the products and services portfolio, and introduced mobile tracking technology that improved operations and customer satisfaction.
Mr. Pirkle stated, "I am thrilled to be joining Mid America Paper Recycling and look forward to hitting the ground running as president. I am excited by the prospect of working alongside Don Gaines, our management team and Mid America's employees to accelerate the company's growth and realize the full potential of our team's offering."
"Building a strong culture and bringing focus and innovation all to add value to customers is what I admired most about Paul," added Gaines. "I look forward to seeing Paul lead the company into its next phase of growth."