Be sure to see special commentary below by WhatTheyThink's Cary Sherburne
BOULDER, CO – Ricoh Production Print Solutions LLC (Ricoh), a leading provider of digital output solutions, today announced that it has been named a Leader in an IDC MarketScape and Vendor Shares report, both focused on the high-speed inkjet continuous feed market. For the fifth consecutive year, Ricoh's InfoPrint 5000 production print platform has been named the high-speed inkjet market share leader in the United States, according to IDC's U.S. Production Printer and MFP 2012 Vendor Shares (Doc#: 240258, March 2013). Within the IDC MarketScape: Worldwide High-Speed Inkjet Web Press 2013 Vendor Analysis (Doc#: 240577) , April 2013, Ricoh was also named a worldwide Leader.
"The InfoPrint 5000 continues to hold the top US market share for high-speed inkjet according to our yearly analysis and we anticipate the industry momentum for worldwide total engine shipments to continue," said Amy Machado, senior analyst in IDC's Hardcopy Peripheral Group. "We realize that low cost per page, speed, and reliability of inkjet web presses are becoming more critical in shaping the future for high volume print and mailing applications and Ricoh's InfoPrint 5000 platform addresses each of these factors."
This IDC MarketScape is the first leveraging the unique MarketScape methodology focused on the high-speed inkjet printer market. The Vendor Shares analysis estimates the U.S. continuous feed printer market, among others, and found a large increase in color devices that are capable of handling multi-million page volumes on a monthly basis.
"Our on-going industry leadership is one of the key accomplishments we pride ourselves on at Ricoh. And recognition of the InfoPrint 5000's success from an international leader like IDC is a strong validation of our market-focused strategy," said George Promis, vice president, Production Solutions & Technology Alliances, Ricoh. "We will continue to leverage our extensive skills, experience and technology to help businesses worldwide excel and deliver value-added services to their clients."
In the past year, the InfoPrint 5000 family achieved a variety of milestones to add to these most recent rankings, including the printing of nearly 40 billion production impressions worldwide, using up to 50 percent less power than other inkjet systems and more.
To read more about the InfoPrint 5000 family, please visit http://bit.ly/infoprint5000.
Special Commentary by Cary Sherburne
Ricoh (formerly IBM Printing Systems Division/InfoPrint Solutions) was early to market with production inkjet, first showing what would ultimately become the InfoPrint 5000 as a technology demonstration at Graph Expo 2006 and bringing product to market in 2007 (before the "inkjet drupa" in 2008). At the time, their presses were primarily directed at the transaction market. The latest analysis from IDC and Ricoh's press release demonstrate the many changes they have made in the ensuing years to broaden the applicability of their presses.
According to IDC's MarketScape analysis of the production inkjet segment, Ricoh, along with Canon/Océ and HP, have been designated as leaders in this segment. Senior Research Analyst Amy Machado explains, "MarketScape is an in-depth analysis process that uses various attributes to determine market leaders, major players, contenders and participants in various market segments. We look at their individual benefits strengths, and opportunities, and then rank them."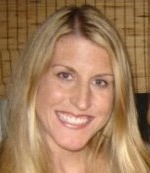 Machado adds that one of the things that helped boost Ricoh's position in the MarketScape rankings were the improvements that IDC saw in the product, including improving software solutions, increasing substrate capabilities, and the addition of dryers to handle heavier ink coverage. "That opened the door for them to move beyond their heritage of transactional printing," she said.
Machado also reported that the InfoPrint 5000 has achieved the number one US market share position in its class for the past five years, according to IDC market share research.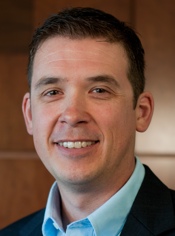 We also spoke to Mike Herold, Worldwide Product Manager for Inkjet Technologies at Ricoh. He highlighted the major enhancements to the product line as shown and announced at Hunkeler Innovationdays in February. These enhancements, according to Herold, are resulting not only in continued growth in the transactional print and service bureau segments, but also increasing traction in the commercial print arena. He points out that InfoPrint 5000 inkjet presses have produced nearly 40 billion impressions worldwide since their introduction in 2007, and customers have reported that their continually increasing production is a result of the consistent reliability, ease of operation, and high performance print controller. "We see our heritage in software development and data management being a very important aspect of our ability to bring unique value to the commercial print market," Herold says.
"In addition to field service and support, professional services, business development support, and deep engagement with customers, both pre- and post-sales," Herold says, "we are also bringing to our customers a range of tools to make their operations more efficient. Of particular importance are ink-management tools, including ink estimation, ink monitoring and ink reduction tools. These are especially critical in the commercial environment and are key to the ability for business owners to better manage that part of their overall business cost components and still achieve the required output quality."
Herold points out that the majority of Ricoh's production inkjet customers are using standard papers normally used in offset or electrophotographic environments, but many are also now expanding the range of papers they use as they increase the range of applications they produce. Herold also comments that when they started in 2007, there were two approved paper stocks, and now there are 475, "with paper mills visiting Boulder about once a week to continue the discussion about improving paper optimization for inkjet printing."
Herold adds, "Almost every one of our customers has been a repeat customer, which is a very strong indicator that we are doing the right things for them and for the marketplace. All of our new developments are a direct result of customer input, including feedback from our customer advisory councils." Ricoh will also continue to look inside and outside the company for new technology advances to provide customers more opportunities for differentiation and growth, Herold says.