Herman, PODi and XMPie: Why Personal Videos Are the Next Generation in Cross Media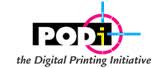 Sponsored by PODi
Personalized video is one of the exciting new technologies changing the face of cross media and as part of an integrated cross-media campaign was recently used to promote the PODi AppForum 2012.  It will be featured at PODi's 2012 AppForum, along with XMPie's PersonalEffect® Video, a new Adobe® After Effects® plug-in that finally makes these types of very engaging videos, and much more sophisticated personalized movies, possible with off-the-shelf software. We'll have the chief architects of this program with us during this webinar session to explain both the creative & integration components and the technology side of the "Herman" campaign. (Try it at www.SparkNewIdeas.com )
Ben Dyon of DME Studios will discuss the importance of a great idea – a critical point missed by many marketers. Ben will explain how XMPie was used for the basic cross media framework and how the Flash personal movie is created. He'll illustrate how important it is to use an Event Management Touch Point Process to manage a multi-part campaign for audience acquisition like "Herman."
Larry Zusman of XMPie introduces the new PersonalEffect Video – what it is and how it enabled creating the "Herman" campaign without custom tools or programming.
Dave Erlandson of PODi will review the campaign objectives, audiences, channels utilized, expectations and first results.
Webinar Details
When: Anytime - webinar archive playback is available on demand
Where: Anywhere - all that is required is an Internet connection and a modern desktop web browser or smartphone.
Log in or Become a member to Attend this Free Webinar
Our webinars are provided to members free of charge thanks to support from our sponsors. Basic Membership is free. Log In or Become a Member, doing so is simple and free
---
Our sponsored webinars offer our members the opportunity to learn from industry experts. They are provided to you at no charge through the generous support of our sponsors. When you register for a webinar, sponsors may receive may receive your contact information including email. If you do not wish the Webinar sponsor to receive your contact information, do not register or view the webinar.
For details on Webinar sponsorship opportunities, please contact our sales team.