Data Analysis
Is Small Business Slowing Down Again?
By Dr. Joe Webb
Published: July 22, 2015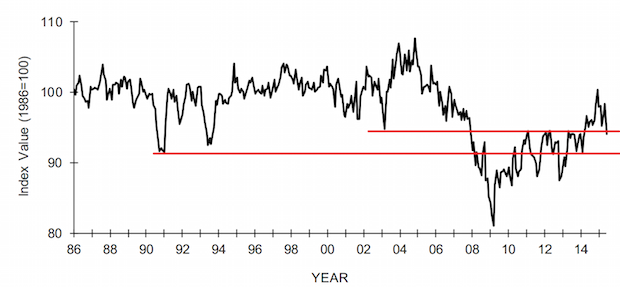 The NFIB Small Business Index was released this week, "The weakness was substantial across the board, showing no signs of a growth spurt in the near future," according to Bill Dunkelberg, NFIB Chief Economist. "Declines in spending plans accounted for 30 percent of the Index decline, and weaker expectations for real sales and business conditions another 20 percent. The deterioration in earnings trends accounted for about a quarter of the decline." Download the free report from NFIB (PDF link).