Gurnee, Ill. – Domino continues to grow and invest in resources for their digital printing business with the announcement of a new appointment and a promotion.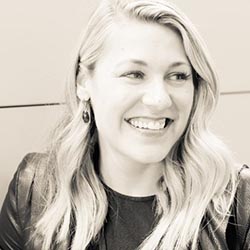 Emily Kroll joins Domino as Account Manager, Digital Printing North America covering Illinois, Wisconsin, Missouri, and Kansas. Emily has 14+ years of experience in the Label & Packaging Market, with the last seven years being spent in Digital Printing. Emily was Business Director at Durst Image Technology US for the past four years, in which she was responsible for Sales, Marketing, and Business Development of their Label & Specialty Packaging Division. Previously, she held Sales Management positions with Colordyne Technologies and Memjet. She is well versed in both water based & UV inkjet printing technologies. Prior to that, Emily spent several years in the thermal transfer industry holding various positions with IIMAK. Emily says "I could not be more thrilled to join the team at Domino! They have worked hard to establish themselves as the market leader in UV inkjet printing, which is evidenced not only be their expanding customer base, but also by the amount of dedicated resources they've invested in. Domino is clearly committed to the label industry and I could not be more excited to be part of their growing organization."
Gary Peterson, a 16-year veteran of Domino, has been promoted to Variable Data Solutions Manager, Digital Printing North America in which he will lead the efforts in selling Domino's core digital printing monochrome products that speak to the growing demand of variable data applications. Gary says, "Our customers find that being able to provide variable data printing solutions for their clients has been a true value-add, a unique way to expand their customer base, and a way to differentiate themselves from their competitors while adding profitability to their business." And the trend continues to grow in many sectors. As Gary says, "There has been an increased demand for variable information in logistics, food safety, track & trace, promotional gaming & marketing, commercial printing, and labels & packaging and the creation of this position will provide a dedicated resource focused on serving this growing business." Previously, Gary served as Account Manager in Digital Printing and Commercial Printing.
Domino is a leading manufacturer and distributor of digital printing and product identification solutions. Celebrating its 40th year in business, Domino is a global organization with world headquarters in the UK, with 25 subsidiaries, greater than 200 distributors, representation in over 120 countries, and 2,600 employees worldwide. North American headquarters are located in Gurnee, IL. Please visit dominodigitalprinting.com for more information.