Integrated business and production workflow set to streamline operations
Fremont, Calif. – Electronics For Imaging, Inc. today reported that Packaging Personified has chosen the EFI™ Packaging Suite – which features Radius® ERP software as its core ERP technology – to be its next-generation workflow solution.
With this investment, Packaging Personified, with locations in Carol Stream, Illinois, and Sparta, Michigan, is positioning itself for future growth by enhancing internal and customer communications, and improving productivity in both business and production workflows. Founded in 1975, Packaging Personified specializes in the production of flexible packaging serving a nationwide customer base.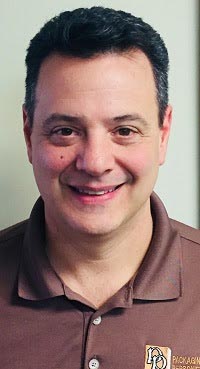 "We believe that implementing the EFI suite into Packaging Personified will allow us to improve our various workflows as well as the speed and accuracy of information," said the company's general manager, Joe Imburgia. "Enhancing the communication of our work centers to each other is expected to improve the experience of working with Packaging Personified for our customers as well as team members."
End-to-end, certified workflows
The EFI Packaging Suite provides end-to-end certified workflows that contribute to profitability by increasing automation and production efficiencies. It consists of a range of certified workflows with integrated components from EFI's industry-leading portfolio and key third-party technologies, such as Esko's Automation Engine.
The Suite will enable the deployment of an advanced workflow at Packaging Personified, featuring new shop-floor data collection offerings and robust business intelligence tools to help the company make informed, proactive decisions. The new workflow also features sophisticated, award-winning mobile customer relationship management tools that will help sales staff identify new opportunities and improve customer service. Plus, integrated shipping and web portal components will streamline ordering and delivery.
Printing and packaging professionals across the globe rely on EFI's portfolio of workflow products to manage their businesses and become more streamlined, efficient, informed and profitable. For more information, visit www.efi.com or contact 800-875-7117.