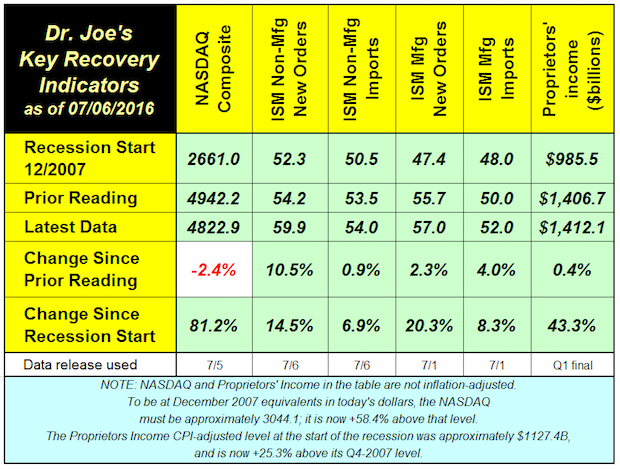 The recovery indicators showed better economic activity in June. This ended the second quarter in a manner that seemed contrary to many recent economic data. All four of the ISM indexes for manufacturing and non-manufacturing increased since May. Three of the four were higher than last year at this time.
The Bureau of Economic Analysis made a very minor update to Q1 proprietors' income, but it's still $1.41 trillion when rounded. The NASDAQ, like many stock indexes has been having problems. It fell -2.4% last month and is -3.7% lower than last year.
Other economic data have had a more bearish tone of late, and recession sentiment is growing. What's more likely is the continuation persistent slow growth that has become common for these last years with the threat of recession hanging over the economy. At this writing, the Atlanta Fed's GDPNow estimate for Q2-2016 is 2.4%.