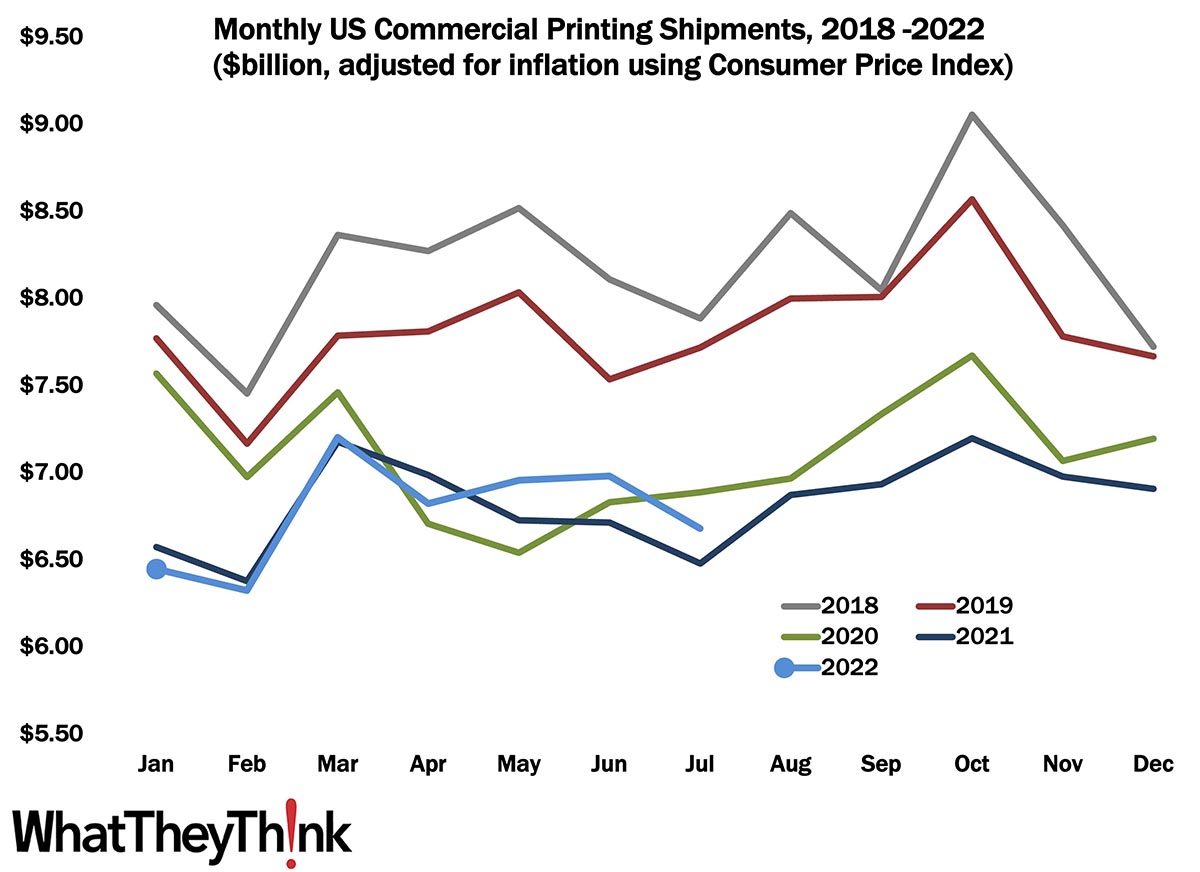 July 2022 shipments came in at $6.68 billion, down from May's $6.98 billion. Shipments in June and July traditionally decline as business slows over the summer.
January to July shipments for 2022 are at $47.41 billion, still over 2021's $47.02 billion. We can certainly lose ground in the second half of the year, but so far, shipments data for 2022 has been very encouraging.
On the macroeconomic front, most indicators have been encouraging. Inflation is still elevated, but it hasn't been increasing substantially. Retail sales data came out yesterday and have been essentially flat for most of the year, suggesting that people are not abundantly concerned about inflation, but still not spending profligately. Shipments traditionally pick up in August, so we don't see any potential danger on the horizon.