This week's Friday data dump looks at two macroeconomic indicators that will give us some sense of how we are bouncing back from (or back into) the pandemic. We last looked at these two indicators back in May.
The first is retail sales, which were down 1.1% from June to July. Says the Census Bureau:
Advance estimates of U.S. retail and food services sales for July 2021, adjusted for seasonal variation and holiday and trading-day differences, but not for price changes, were $617.7 billion, a decrease of 1.1 percent from the previous month, but 15.8 percent above July 2020. ... The May 2021 to June 2021 percent change was revised from up 0.6 percent to up 0.7 percent.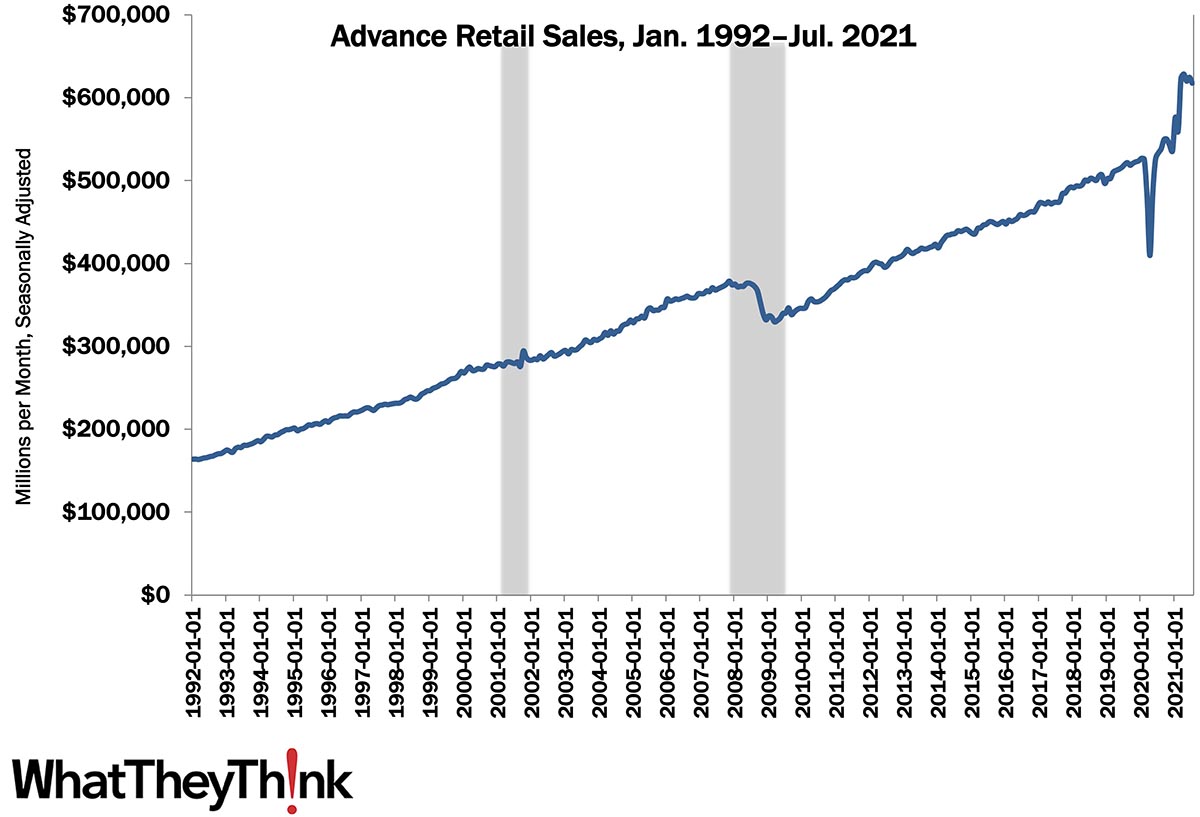 Source: Bureau of the Census
If we back out gasoline, retail sales were down 1.4% in July. This was much worse than economists were expecting and reflects persistent (or resurging) COVID fears as infections continue to climb in the wake of the delta variant and a slowdown in vaccination rates.
Then there is the Industrial Production Index, or the change in real output in U.S. manufacturing, mining, and electric and gas utilities industries, which was up 0.9% in July. Says the Federal Reserve:
Industrial production increased 0.9 percent in July after moving up 0.2 percent in June. In July, manufacturing output rose 1.4 percent. About half of the gain in factory output is attributable to a jump of 11.2 percent for motor vehicles and parts, as a number of vehicle manufacturers trimmed or canceled their typical July shutdowns. Despite the large increase last month, vehicle assemblies continued to be constrained by a persistent shortage of semiconductors; the production of motor vehicles and parts in July was about 3-1/2 percent below its recent peak in January 2021. The output of utilities decreased 2.1 percent in July, while the index for mining rose 1.2 percent.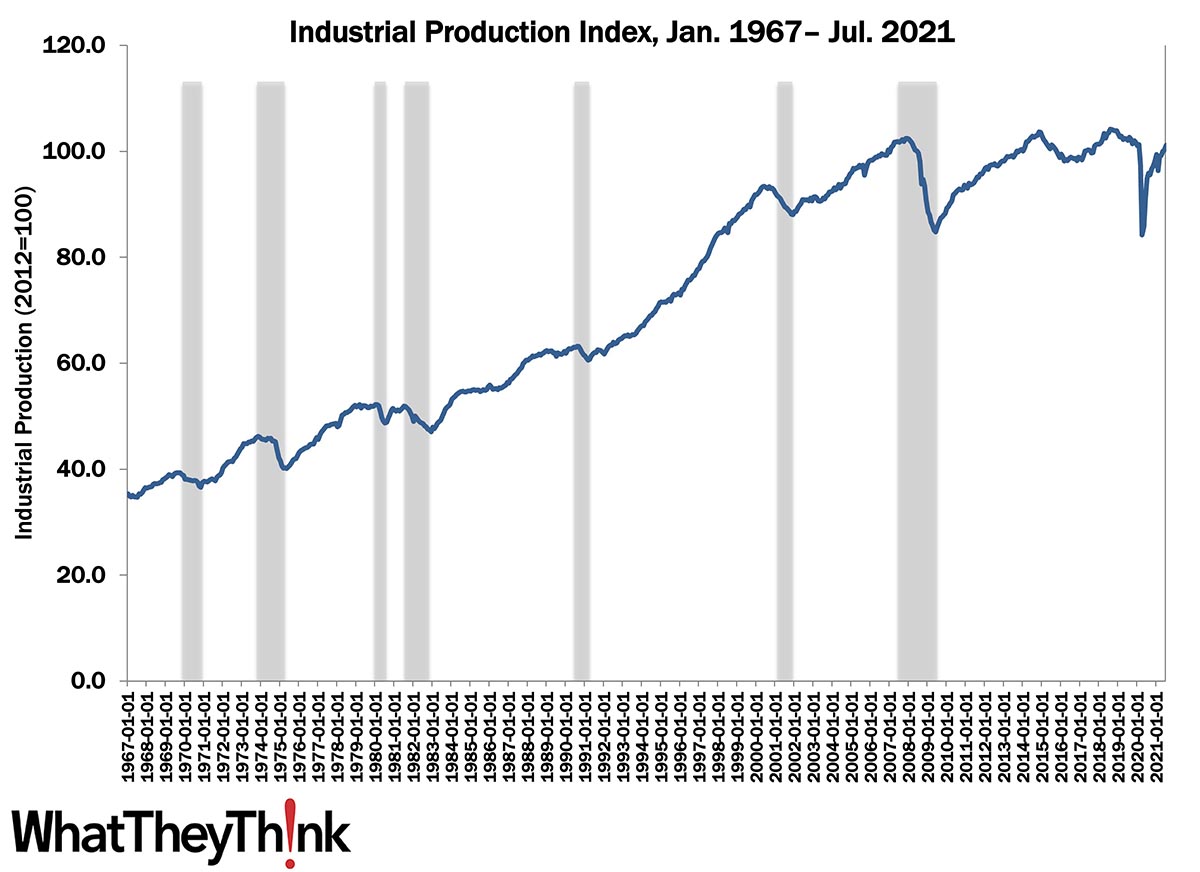 Source: Federal Reserve
This was better than economists were anticipating, largely due to the unexpected growth in motor vehicle and automotive parts (usually July sees a slowdown in that sector). In a variety of manufacturing industries, sales have been strong, but supply chain issues have persisted.
It's helpful every now and then to look at some barometers of overall economic conditions, especially retail, as that is an important vertical for the printing industry.