According to the Eurostat production index, the printing industry in Belgium did fairly well in 2019 and even during the COVID-19 crisis in 2020, despite the country being hit hard by the virus. Although production volumes in 2019 were down compared to 2015, Belgium did better than the European Union average in the production index for printing and recorded media.
During the height of the COVID-19 crisis in April, the production volume index dropped noticeably. But while the EU output dropped by 32% compared to the 2019 average, the index dropped only 25% in Belgium. Until July, the indices went back up toward recovery, although the impact of the second COVID wave is looming.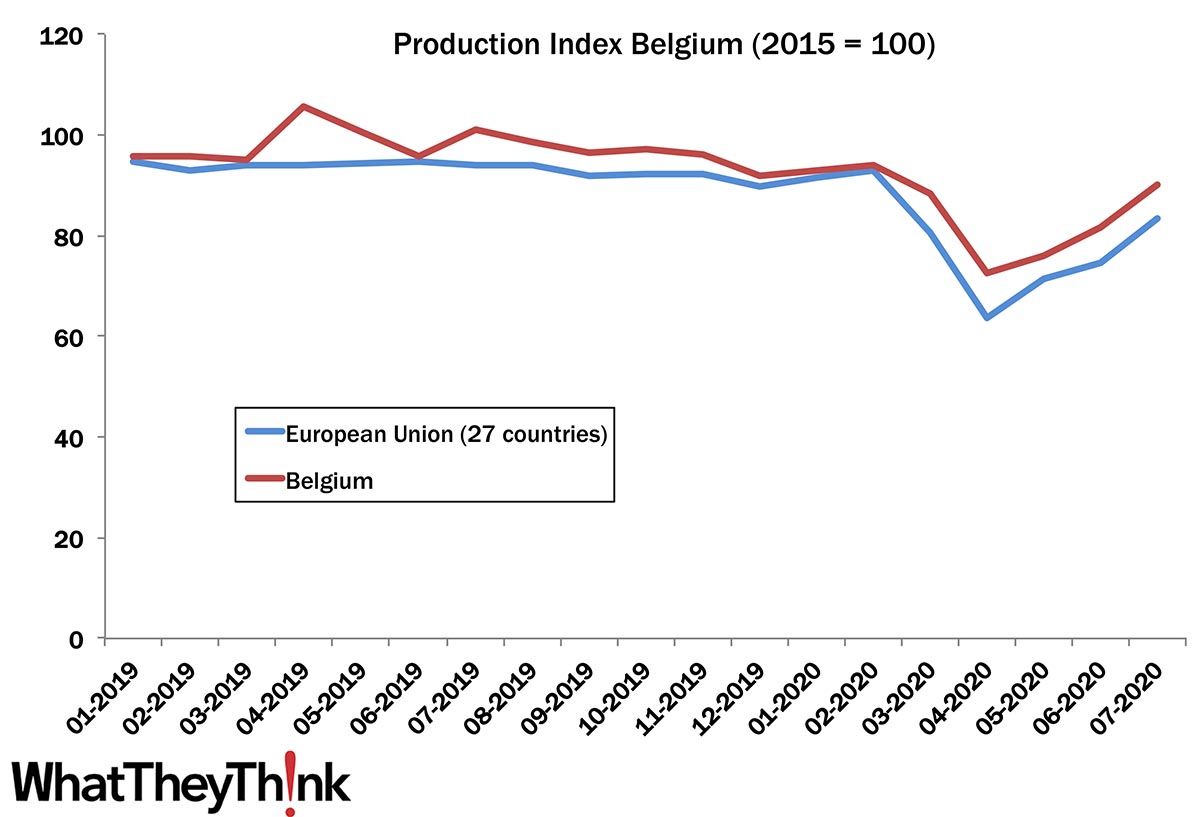 Source: Eurostat
The index data gives a timely reference on how well industry sectors are doing. The indices do not show absolute money values, however. A less timely series gives insight into the production value in million euros on a yearly basis.
The revenue in printing and recorded media reached €2.86 billion in 2017 in Belgium (the "recorded media" portion is less than 1%). It should be kept in mind that not all packaging and label print is included here, and in-plant and copy shops are missing completely. That leaves 2017 revenues at about 15% lower than 2009 and 2010 values, or an annual decline of 2.1%.
The 2018 production value has recently been published by Eurostat but it is marked as break in the time series. This explains the unusually low value of €1.97 billion, which is also at odds with the production volume index (see above), where is no such decline. We will need to see whether the value is revised in the future or is based on some rearrangement of statistical classifications and will become the new basis for the values moving forward. It is certainly not an indication of a disaster that struck the printing industry in Belgium in 2019, and illustrates that Eurostat data sometimes need some interpretation.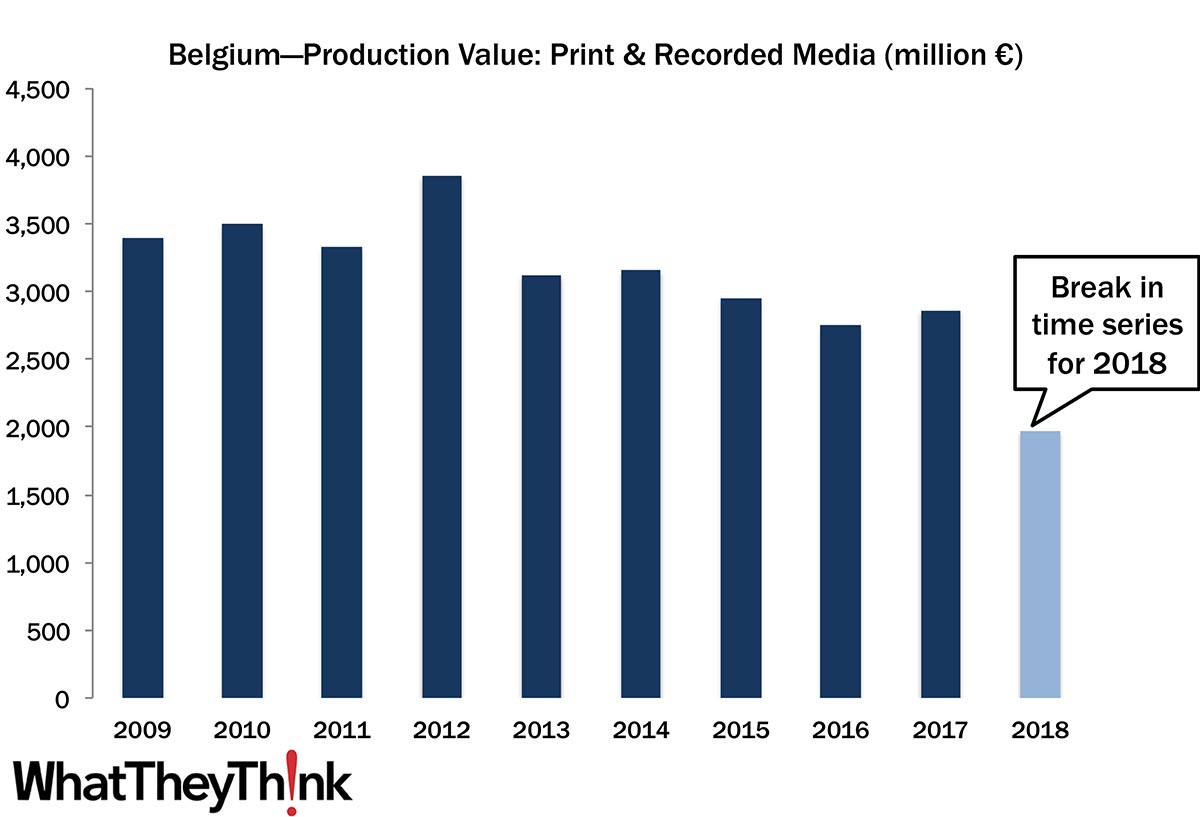 Source: Eurostat