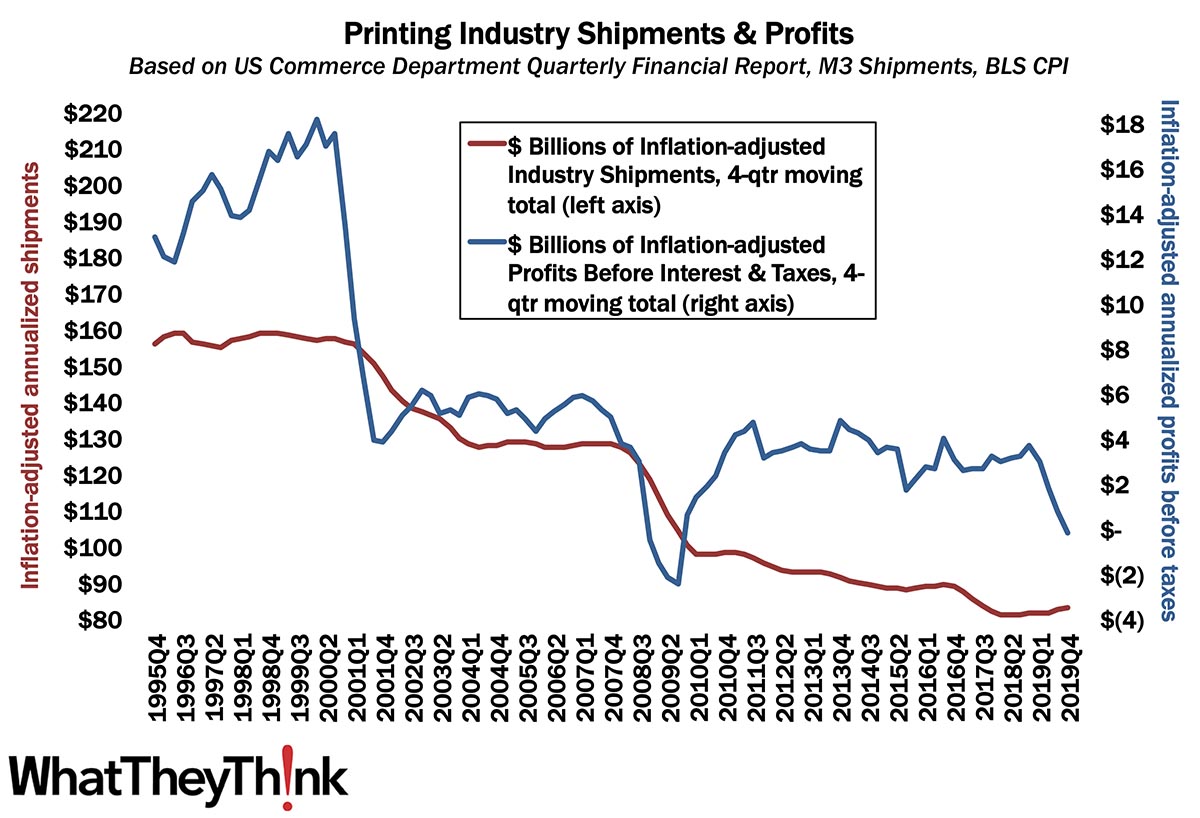 Annualized profits for Q4 2019 took a nosedive from $720 million to -$170 million. (Heck, we as an industry don't need a major crisis to lose profitability.) Actually, this is just the latest chapter in our "tale of two cities" narrative, this time with the profitability gap between large and small printers narrowing.
In Q2 2019, for large printers (those with more than $25 million in assets), profits before taxes were -6.66% of revenues. In Q4, this improved to -1.99% of revenues. So that was good. But for small printers, profits before taxes in Q3 were 8.49% of revenues. In Q4, this dropped to 3.15% of revenues. So that was bad. While large printers continue to drive down overall industry profitability, a decline in small printers' profitability isn't helping. For the industry on average, profits before taxes were -0.18% of revenues, and for the last six quarters, they've averaged 1.19% of revenues.
We won't see Q1 2020 profits data until June and we won't see the impact of the COVID-19 crisis on profits until we get Q2 profits data in September. If we're all still here.