Jessica Bernardo trained as a massage therapist where she learned about essential oils and aroma therapy, among other things. "There have always been entrepreneurs in my family," she says, "and I have always wanted to start my own business. I was already making bath bombs at home using cannabis oil and decided to package them since everyone loved them, and they were effective."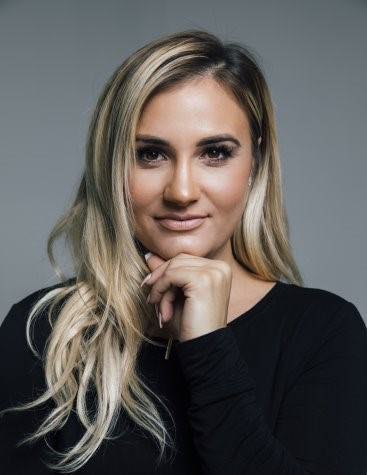 Bernardo started with products containing THC (THC, or tetrahydrocannabinol, being the psychoactive component of cannabis), but with the passage of the 2018 Farm Bill, which legalized industrial hemp with less than 0.3% THC content, she transitioned into cannabidiol, commonly referred to as CBD, which is sourced from industrial hemp. Bernardo sources her CBD directly from Mile High Labs in Colorado, who provides a Certificate of Analysis ensuring purity of the ingredient.
As we have been noting in previous articles on this subject, the CBD market is growing rapidly—700% in 2019 according to research from the Brightfield Group—but with lack of sufficient regulation, it can be the Wild West, and consumers need to be careful about what they buy and use.
"I saw that my customers were more likely to be shopping in Whole Foods, not dispensaries or smoke shops," she says. "They are not comfortable using cannabis. I wanted to let them get the benefits of CBD without ingesting it; thus the line of bath and beauty products I was able to bring to market. Plus, I can't ship products containing THC, and saw the move to CBD as a better route. Also, I am big on plants over pills. I wanted to help people find relief from a plant instead of popping a prescription pill."
In addition to the bath bombs she manufactures in Oakland, Calif., Bernardo sources skin products containing CBD under white label from Florida-based Nardo's Naturals, including muscle rub and body lotion. "I provide the CBD with a certificate of analysis to them," she notes, "and they manufacture to my specifications."
Once that decision was made, the next challenge was finding a partner who could produce stand-out packaging for her products. "I was lucky to find Hippo Packaging," Bernardo says. "They specialize in packaging for cannabis products and helped me design compliant packaging that would be attractive to my target customers. I didn't want a bunch of cannabis leaves on it to look like a weed product. I wanted a design that was more feminine like bath products would be. They also worked with me to run several packages together to minimize the impact of a minimum order quantity…I needed to produce these using offset printing in order to get the look I needed."
Hippo Packaging also worked with Bernardo to provide a complete branding package, and as the image below indicates, the packaging surely will stand out on the shelves in Whole Foods and other retailers that carry CannaBath products, or will in the future.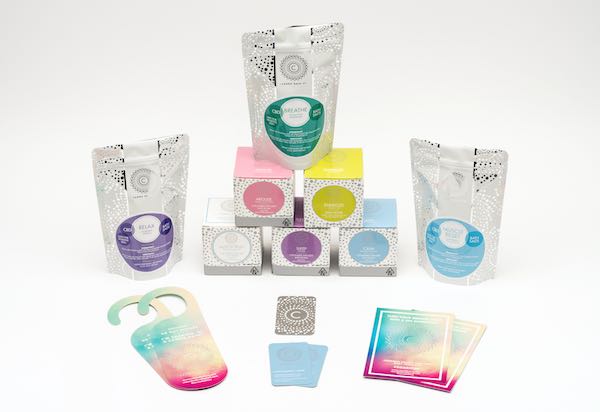 Bernardo notes that bath bombs packaged in the Mylar bags comply with the requirement for child-proof packaging for some of her products. To help keep costs down, Hippo Packaging designed the bags to be differentiated with labels so that the longer bag run could be static, with the labels integrated into the overall design.
Looking ahead, Bernardo plans to expand her product line to everything bath and body, adding things like body butter and sugar and salt scrubs. "Our products are all natural and organic, with no perfumes," she says. "We think this is where the market is going, and we are looking forward to continuing to grow. Our partnership with Hippo Packaging is an important part of that growth strategy."
As a final note, on a recent strenuous trade show trip, I was able to take advantage of one of CannaBath's CBD-based bath bombs. Perhaps it was just soaking in hot water, but I also believe that the bath bomb went a long way toward a relaxing preparation for a good night's sleep and feet that were less sore the next day!