One my favorite movies of all time is Hitch. For those of you who have seen it, you'll remember Will Smith (Hitch), whose job is to help men who just need a little extra support winning the affection of the women of their dreams. In one of the classic scenes ("No Dancing Policy"), Smith asks one of his clients to show evidence that he can, in fact, dance without embarrassing himself. His client, Albert Brennaman (played to perfection by Kevin James) launches into a series of cringeworthy moves set to "Yeah" by Usher. At the end of the scene, Kevin James slides across the floor with his arms at an angle like a crab, claiming, "You can't stop it! Nooo! You can't stop it!"
For those tired of hearing about QR codes, that scene comes to mind. "Noooo! You can't stop it!" Here's a new reason why.
If you subscribe to the print version of Printing News, you'll soon see my cover story on interactive print and what's working today. The story focuses on the growth of augmented reality and the print applications that work and are delivering ROI or, for campaign goals not directly tied to sales, the type of engagement that clients are looking for.
The article was fun to write because certainly, the applications are becoming more robust and the numbers associated with AR are impressive. For example:
Until recently, the value of these numbers was of limited interest to most printers since the barriers to entry for AR were so high, and other than for SnapChat filters and a few niche applications (such as games), consumer adoption was limited. AR experiences, in themselves, weren't driving widespread adoption, even though AR applications were becoming more robust, in part for many of the reasons QR codes stalled. They required an app, and marketers are finding that people just don't want to download apps.
In fact, a survey of U. S. smartphone users found that 78% of consumers would refuse to complete a transaction that they would have "otherwise been interested in" if they were required to download an app to complete it. This might seem high, but if you do the research, you'll find that it's not, and the percentage of "app refusers" is growing. In 2019, ZipWhip put the percentage of app-adverse consumers at 61%. Two years later, Heady put it at nearly 80%. Today, Forrester Research has a report titled, "Consumers Will Not Download Your App."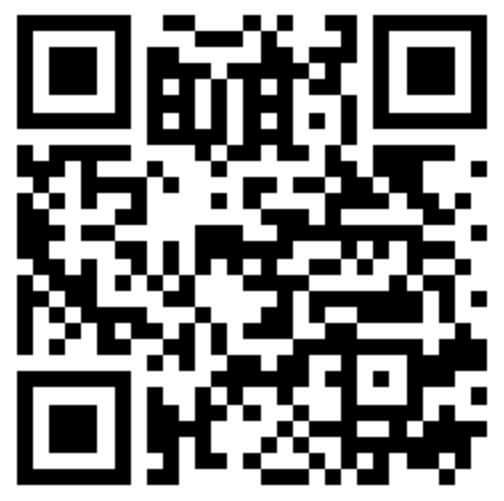 Enter the symbiotic relationship between AR and QR codes. A growing percentage of AR experiences are browser-based (no app required) and accessed via QR code. The experience cannot be as robust, but because it does not require an app, adoption is growing. As with any QR code experience, the user points the camera at the code to launch the experience, then is prompted to access the experience via browser. Want to walk around a Tesla parked in your living room? Just scan the code.
The back-end experiences of QR codes are often very practical, but they haven't really captured a lot of imagination. Marketers are getting better at them, but the excitement and push behind AR is higher. The fact that agencies, AR software developers, and brands are now using QR codes to deliver AR experiences is driving the use, not just of augmented reality, but of QR codes, as well. When high-profile AR campaigns from major brands use QR codes as gateways, QR codes gain visibility, use, and public acceptance for non-AR experiences, too.
We are already seeing growing use of QR codes by brands for highly practical deployments, such as mobile payments, airline boarding passes, and entrance to concerts and other venues. Now we can add AR experiences to the list.
For QR code haters, this might be a real bummer, because while we can make QR codes prettier, it's their highly recognizable blocky black-and-white design that makes them so identifiable and people know what to do. So love 'em or hate 'em, QR codes just continue to creep up the shoreline like a slow tide. Because, like the tide, "You can't stop this."