By Michael McDonald, President, SPESA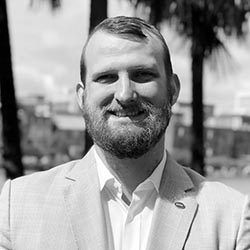 Over the past 30 years, The Sewn Products Equipment & Suppliers of the Americas (SPESA) has devoted itself to identifying the best ways to support its members—through networking, professional development and a variety of events including the co-production of the Texprocess Americas trade show with Messe Frankfurt. Through these various channels, SPESA provides its members with the best opportunities to meet new customers and share the latest innovations in equipment and technology. Bottom line, it is SPESA's goal as an association to get its people together.
But COVID-19 had different plans this year. Like everyone else, SPESA spent the first half of 2020 dealing with the impact of the global pandemic. Events were postponed, travel was canceled, budgets upended, and plans flew out the window.
The silver lining in all of this was watching how quickly the sewn products industry, and SPESA members in particular, pivoted to the production of personal protective equipment (PPE). New opportunities for domestic manufacturing have emerged and alliances between different organizations have formed to support the industry and equip frontline workers in the fight against COVID-19. It has been a reminder that SPESA members are not just part of an industry, but a community as well.
SPESA has seen its partnerships with other organizations like SEAMS, NCTO, CAF, IFAI, and many others grow stronger with the united goal to equip members with the tools and resources needed to transition production. This process has included task-force calls with different groups, webinars for members and nonmembers, and the development of technical resources for the construction and manufacturing of complex PPE equipment. The process has played a significant role in connecting people from across the industry to develop more vertical supply chains in the Americas.
With live events no longer an option this year, SPESA has been forced—like so many—to turn its gaze to digital education and networking. Every year, SPESA hosts an in-person Executive Conference in a different city across the US, which brings together industry leaders for two days of learning, networking and a whole lot of fun. This year's event was slated for October 2020 in Boston, but has been moved to 2021. In addition to the web events SPESA is already participating in, it is also exploring opportunities to bring this year's Executive Conference online.
Equipping members with the latest industry news and resources has been a core objective for SPESA since its founding. It has been especially important now as it navigates new waters in 2020. Just last month, SPESA relaunched its newsletter, Behind the Seams. For more than 20 years, Behind the Seams has been a trusted industry resource. Maintaining that legacy, Behind the Seams will continue to be issued twice a month and include a roundup of the latest industry news.
The last six months have proved trying but have also unveiled a new direction with new potential and a nimbleness to adapt to a changing world and changing industry dynamics. As the association enters the second half of 2020, it will continue to identify the best ways to support its members, whether that be through education, advocacy, networking or something entirely new. It continues to be SPESA's goal as an association to get its people together—it just looks a little different these days.
Michael McDonald is the President of SPESA. He is also currently completing his doctoral degree in Textile Technology Management at North Carolina State University (NC State) with a focus on workforce development in the manufacturing sector of the sewn products industry.