A CO 5000 coating machine has been recently started-up to expand barrier coating technology manufacturing capability at SAES Coated Films (part of SAES Group), a leading manufacturer of highly functional and fully recyclable packaging.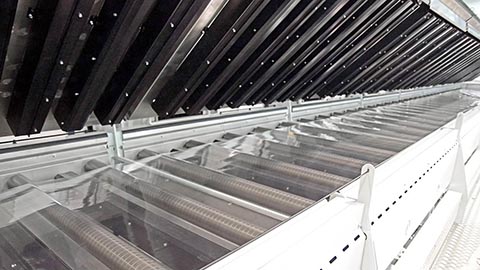 With substrate functionality and sustainability driving the industry, the trend to replace multi-layer packaging structures with mono-layer coated substrates that have high barrier properties, is gathering strength at a fast place.
BOBST has been a forerunner in developing processes for the production of clear high barrier substrates such as AlOx which can be produced on its vacuum metallizers. Due to the very brittle surface of the AlOx layer and in order to maintain the barrier properties, AlOx needs to be protected by a top coat before undergoing any subsequent processes such as printing, laminating or pouch making.
More so, with its coating equipment BOBST can provide complete integrated packages comprising both vacuum metallizers and coating machines.
The ability to deliver integrated solutions has been a major factor in the choice of SAES Coated Films, a high technology barrier packaging producer, to invest in a new coater in order to further advance in the coating sector of the transparent barrier film market that is globally booming, driven by the current sustainability trend.