Verona, Italy –— Specialty book printer Trifolio of Verona, Italy produces art and photography books for institutions from MOMA and The Metropolitan Museum of Art in New York City, to the Georgia O'Keeffe Foundation and Princeton and Yale universities. Its clientele, 95% of which is based in the U.S., demands that the company be able to produce consistent, standout work with perfect color on every project.

Trifolio describes itself as a boutique printer for museums and galleries, as well as for publishers, photographers, artists and designers. The company has used LED-UV curing technology since early 2017, when it first equipped its Heidelberg CD 102-5 with a repositionable XP9 LED-UV curing module from AMS Spectral UV.

Massimo Tonolli first learned about LED-UV curing technology online in 2014, which led him to attend a live LED printing demonstration soon after. He said that the ability to eliminate spray powder from the print process, and to greatly reduce the risk of offsetting, were both benefits of LED that highly appealed to his company's quality goals initially.

Since installing their AMS Spectral UV LED system, Tonolli reports that Trifolio's pressroom is much cleaner – he also noted they no longer have to use alcohol in their water. He added that "very often we are able to avoid varnish," referring to the fact that the instantly dry sheets that come off an LED-equipped press do not need coatings for protection.

The printing expert said that his operators "feed really good" about using the LED-equipped press, and that they really enjoy using the system, which is intuitive to operate.

Tonolli mentioned that he has one concern about AMS Spectral UV's LED curing technology – that many of his competitors are now "buying or using it."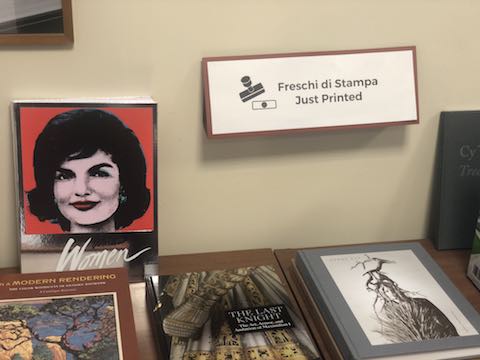 More information is available online at amsspectraluv.com.