Hopkins Printing Welcomes Marketing Coordinator Stephanie Chow
Monday, September 09, 2019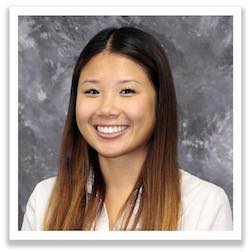 Columbus, Ohio – Continuing their tradition of bringing in talented marketing majors to coordinate social media, promotional mailings and marketing events, Hopkins Printing welcomes Stephanie Chow as its Marketing Coordinator.
Chow is joining the Hopkins Printing team as she completes the last year of her undergraduate career.

Chow has just entered her senior year at The Ohio State University where she is studying Marketing as well as obtaining a minor in Education.
At Ohio State, Chow participates in extracurricular activities, including BuckeyeThon, and is the former Electronic Communications Director of Alpha Xi Delta. During the past several summer breaks, Chow worked with the National Student Leadership Conference; giving insights into the business world to high school students who wish to pursue careers in business. She has worked for the NSLC at Northwestern University, University of California - Berkeley, and University of Washington - Seattle. Chow has a passion for the creative side of marketing and enjoys working in team and group environments. Hopkins Printing is excited to have her join the team for this upcoming year.
"We're looking forward to Stephanie adding her creativity and fresh approach to our marketing efforts," said Roy Waterhouse, President.