Presstige Printing Receives Coveted Best Use of Color in Design Trophy at 2019 Florida Print Awards
Wednesday, August 07, 2019
Press release from the issuing company
Leading commercial printer walks away with eleven awards from Florida Graphics Alliance
Bonita Springs, Fla. – Presstige Printing, Florida's premier commercial print and direct mail provider, was recognized as one of Florida's top print companies at the Florida Graphics Alliance's Florida Print Awards ceremony on Friday, August 2, 2019, in Orlando, Florida.
Created to celebrate the organizations, companies and individuals creating and producing print and graphics communications in Florida, the annual Florida Print Awards competition recognizes the contributions of the crème de la crème in the industry.
In addition to the Best Use of Color in Design trophy, Presstige printing received three Judges Awards, four Awards of Excellence and three Best of Category awards.
Wes Weidenmiller, Vice President of Presstige Printing, commented, "The print and graphics teams at Presstige pour their hearts and souls into the projects our clients trust us to create for them. Each of our awards are shared with a client who was willing to think outside the box and push the boundaries of traditional print and mail advertising. The recognition we received at the FGA Florida Print Awards is a wonderful acknowledgement for our team and our clients."
Additional information about Presstige Printing is available at presstigeprinting.com.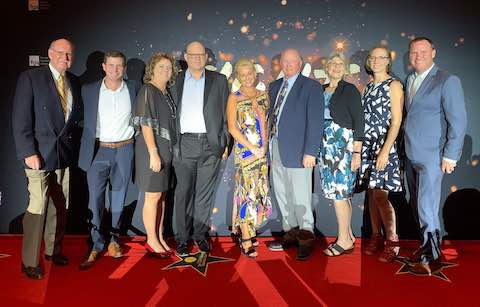 To post a comment Log In or Become a Member, doing so is simple and free