DME Delivers Innovates in Direct Marketing with HP Indigo 12000 Digital Press
Thursday, July 18, 2019
Press release from the issuing company
DME Delivers, a full-service direct marketing company serving clients nationwide, is innovating its direct marketing offering with a newly installed HP Indigo 12000 Digital Press. The press is enabling the company to boost productivity, deliver large-sized customized print, and introduce light packaging specialty items.
"Our customers are always looking for ways to stand out from the crowd. The ability of the 29-inch format HP Indigo 12000 to print larger pieces and thicker substrates is enabling our creative team to design products that really attract attention," said Kathy Wise, President of DME Delivers.
The versatility of the HP Indigo 12000 format is allowing DME to extend its service offering to light packaging. Colleges and universities are one of the key segments targeted by DME for unique customized and personalized packaging solutions, says Wise.
DME's direct mail programs often include promotional items packaged and mailed together. The company's finishing department has expanded to include a new die cutter and gluer/folder to accommodate the new B2 size and better serve its collegiate sector.
From an efficiency standpoint, DME's evolution in digital printing from the HP Indigo 7000 series to the HP Indigo 29-inch platform has enabled it to standardize its operations on the B2 sheet. An added benefit is high-volume color printing using Enhanced Productivity Mode, used to print some 80% of DME's work.
"We wanted to improve our efficiency in both labor and time and boost our overall productivity, so the HP Indigo 12000 was the obvious choice. The expanded format size, color capabilities, and automation tools all helped us reach that goal," says Wise. "We rely on the highest-quality printing capabilities and HP meets our needs in that regard. They continue to develop cutting-edge technology and printing solutions that allow us to remain at the forefront of our industry through our collaborative efforts."
DME added the press earlier this year to work alongside its upgraded HP Indigo 10000 Digital Press. The 29-inch format HP Indigo 12000 Digital Press offers high-volume production speeds of up to 4,600 20 x 29-inch sheets per hour. An unmatched range of media capabilities includes synthetic, metalized and canvas stocks using One Shot technology. Advanced color capabilities include up to 7 ink stations and special inks such as HP Indigo ElectroInk White and fluorescents.
Founded in 1982, DME provides client solutions through cross-media relationship marketing, data-driven analysis, and variable and personalized platforms. DME operates out of Daytona Beach, Fla., and is a direct manufacturer and distributor of all its products and programs.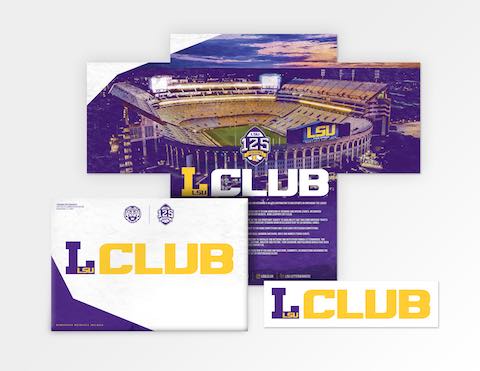 To post a comment Log In or Become a Member, doing so is simple and free