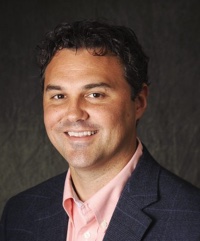 OMAHA, NE – Aradius Group, Nebraska's leader in print communication services, announced the promotion of Chris Mueller to the position of Chief Operating Officer.
Mueller was hired at Aradius Group in 2007 as a National Account Executive. He worked in that position for the next five years, until he discovered his passion for the operations side of the printing industry. Over the past six years, he has held the titles of Director of Continuous Improvement and Vice President of Manufacturing.
"I have great confidence in Chris, not only for his re-engineering of the production floor over the past few years but also because he has been in sales and knows the relationship between production and customer satisfaction," said Aradius Group owner and chief executive officer, Steve Hayes.
Mueller is celebrating eleven years with Aradius Group this year
and is excited about the taking Aradius Group to the next level.
"The print industry continues to evolve and the new printing model is heavily reliant on technology and the client experience. We are investing in our people, processes and equipment to continue to provide our clients a creative and meaningful way to communicate. I am honored to lead our team into the future," said Chris Mueller.
Since 1858, Aradius Group has been reinventing itself to meet the evolving needs of clients throughout the United States. By adapting to changes in the marketplace and adopting new technologies and best practices, Aradius Group has grown to become a leading full-service provider of offset printing, mailing, fulfillment, direct mailing and creative services. Aradius Group is also a leader in the implementation of eco-friendly initiatives and was the first Aradius Grouper to earn Chain of Custody Certification from the Forest Stewardship Council® and G7® Certification. Aradius Group has been named Best Printer in Omaha for twelve consecutive years by B2B Magazine.