Indy Chamber and Hispanic Business Council Honor Richard Miller at Conexion 5 for 500
Friday, May 05, 2017
Press release from the issuing company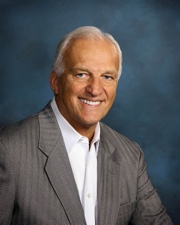 Indianapolis, IN -
The Indianapolis Chamber of Commerce's Board of Directors and the Hispanic Business Council have named Richard Miller, President of Fineline Printing Group, as one of five Hispanic leaders that are paving the way for Hispanic progress. Richard will be honored at the second annual Conexion 5 for 500 Luncheon at the Indianapolis Motor Speedway on May 4th from
11:30 to 1:00 pm
.
Born in Argentina and immigrated to New York with his family as a teenager, Richard began his professional career at Nabisco Brands in sales, and then started Fineline with a small SBA loan and strong sales aptitude. Richard is passionate about his Argentinean heritage. Fineline is a certified minority-owned business, recognized both locally and nationwide. Richard is also a long-standing active member and supporter of the Mid-States Minority Supplier Development Council (MSDC). And, Richard is one of the founders and board members of the Indianapolis Hispanic Chamber of Commerce, an arm of the Indianapolis Chamber of Commerce.
As President and Owner of Fineline Printing Group, Richard built a technology-driven commercial and digital printing, fulfillment and visual communications company. Since 1981, he has grown Fineline into one of the Midwest's leading commercial graphics and mailing providers, housing a 71,000-square-foot facility with more than 70 employees. Last year Fineline Printing Group celebrated its 35th anniversary and release of its new print-on-demand marketing platform, Finelink 2.0.
I am very grateful for the many opportunities and blessings that I have received since immigrating to the United States. Chief among them has been working side by side with my son, Ric, for the last 25 years. Starting and funding the Hispanic Business Council was one way that I could repay my debt of gratitude and give back to the Hispanic Community.
To post a comment Log In or Become a Member, doing so is simple and free