Cimpress Announces Promotion of Sean Quinn to Chief Financial Officer
Friday, October 09, 2015
Press release from the issuing company
Effective October 26, Current CFO Ernst Teunissen to depart the company November 4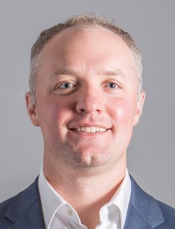 VENLO, Netherlands - Cimpress N.V., the world leader in mass customization, today announced the promotion of Sean Quinn, currently Cimpress' vice president of corporate finance and chief accounting officer, to senior vice president and chief financial officer, effective October 26, 2015. Current CFO Ernst Teunissen has accepted a CFO role with another public company and will depart Cimpress on November 4, 2015.
"Since joining Cimpress in 2009, Ernst has made very significant contributions to the company, first in his role leading corporate strategy and then as chief financial officer," said Robert Keane, president and chief executive officer of Cimpress. "During his tenure, he built a strong infrastructure for corporate strategy, M&A and finance, and helped the company evolve its capital structure and capital allocation approach to support our objectives to be the leader in mass customization and to maximize our intrinsic value per share. I thank him for his years of service to the company."
Teunissen will participate in the company's first quarter earnings conference call scheduled for October 29, 2015 along with Keane and Quinn. "The decision to leave Cimpress was difficult for me," said Teunissen. "We are executing on a compelling strategy, and I have been lucky to work with my talented Cimpress colleagues over the years. I was not looking to leave the company, but was recruited to another role that I felt was right for me personally. I want to thank Robert, my team, and employees throughout Cimpress for a truly fantastic experience over the years."
Quinn joined Cimpress in 2009. Keane noted, "I am very pleased that we have a great internal successor in Sean Quinn. As chief accounting officer, he is a key leader within Finance and has the full confidence of me, the supervisory board and his newly expanded team. Over the past six years at Cimpress, Sean has successfully taken on more and more scope and complexity, running a world-class controllership and reporting organization and supporting major investment decisions and M&A activity."
Prior to his role as chief accounting officer, Quinn served as global controller from April 2012 to November 2014, as director, external reporting & accounting from July 2010 to April 2012, and as senior manager, external reporting & accounting from October 2009 to July 2010. Before joining Cimpress in 2009, Quinn was a Certified Public Accountant with KPMG LLP in the firm's Philadelphia, London and Boston offices. He holds a B.S. in accounting from Saint Joseph's University.
"I am excited to take on additional responsibilities at Cimpress," said Quinn. "I look forward to joining the executive team, and continuing to execute against our established capital allocation approach and financial policy which we have communicated extensively over the past year. I am also confident in the finance organization's ability to smoothly manage through the leadership transition."
To post a comment Log In or Become a Member, doing so is simple and free