EuroForm Partner of the Year 2014
Monday, June 22, 2015
Press release from the issuing company
With so many strong and committed partners to choose from, this year it has been especially difficult to identify the winner of our partner of the year award.
We are extremely fortunate to have such a wide pool of partner talent to choose from and this has made us focus on a partner that has shown outstanding commitment to JetAdvice.
Even if we were to award it on a single criteria for an achievement, it would be hard to choose; so many partners excelled in one area or another!
Reasons for selecting the winner
The choice for this year's partner, has identified a partner who has continually focussed on propagating the use of JetAdvice within its territory and cementing their relationship with EuroForm.
This partner has been fundamental in valuable product and business feedback and has helped us understands the needs of the market and helped shape our current and future product development.
On the business front this partner has shown a continual growth in the number of devices being managed through JetAdvice Manager, providing a benefit for both their customers in managing the printer environment and the partner themselves increasing revenue and profitability.
This partner has stayed focused on the MPS market and by doing so is now reaping the rewards and has established itself as a major player in its home market and beyond.
And the winner is: Datapac Ltd
After careful consideration, the EuroForm team unanimously agreed that our partner of the year is Datapac Ltd.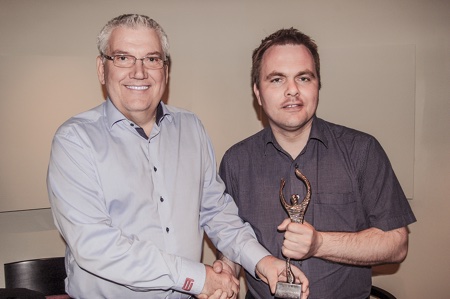 Congratulations!
To post a comment Log In or Become a Member, doing so is simple and free