New Sales Executive for Q.I. Press Controls and EAE
Thursday, May 21, 2015
Press release from the issuing company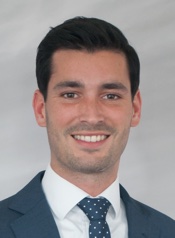 Oosterhout – Gidion Ambaum is the new Sales Executive for Q.I. Press Controls and EAE. He started working at Q.I. Press Controls' head office last month and from now on will take on responsibility for sales activities in Spain, Italy, Greece, Turkey, Russia, Belarus and Kazakhstan.
Gidion is 27 years old and hails from Venlo in the Netherlands. In 2009 he graduated with a bachelor's degree in Business Administration from Breda. Given his passion for travel and an eagerness for self-improvement, after graduating he went to Santa Barbara in California. During his time there he followed an advanced English language course to help pave the way to an international career. After his return to the Netherlands, Gidion worked as regional sales manager for Africa for an international wholesaler and distributor of foodstuffs. Gidion's passion is not restricted to travel, he's a sports' fanatic too: he's mad about hockey, skiing, golf and scuba diving.
Gidion has a helpful disposition, a desire to develop good working relationships and seek out solutions together with the customer. "I'm keen to intensify my contacts with customers in all the regions I cover," he explains. Menno Jansen, managing director of Q.I. Press Controls and EAE, is convinced that Gidion's enthusiasm will bring about new opportunities and has high expectations.
Gidion works in the Sales department. Manager Jaco Bleijenberg believes Gidion is a perfect match for the team: "The fact that Gidion loves to travel is just perfect for his new position. As a Sales Executive he will be on the road a lot. And his international background combines well with our experienced team. Gidion is enthusiastic and I'm certain he'll live up to our expectations. When it comes to building long-term relationships, he is definitely the right person for the job.
QIPC – EAE wishes Gidion all the very best in his new position. Gidion: "I'm responsive to customers' needs and won't stop until they are satisfied."
To post a comment Log In or Become a Member, doing so is simple and free