Julien Tessier Appointed CEO of Diadeis for North America
Monday, April 27, 2015
Press release from the issuing company
After the acquisition of GSG last year, the global design & premedia agency continues to expand its activities in the American Market.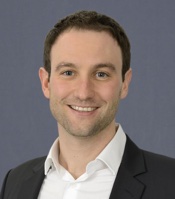 Diadeis, one of the world's leading brand implementation agencies, has appointed Mr. Julien Tessier as CEO of Diadeis for North America.
In this role, Mr. Tessier will be responsible for the overall strategic steering of the company in North America and will define innovative ways of working and optimizing processes. His project management expertise, combined with his deep understanding of the needs of blue-chip brand owners will be a key asset for driving business development in America.
This appointment of Mr. Tessier confirms the company's determination to strengthen its position in the American Market after acquiring Graphic Systems Group (GSG), a New York-based pre-eminent creative production agency, last December. Diadeis's range of services include multilingual mechanicals, pre-press, retouching, multi-channel communication, visual merchandising and software implementation. The company's fast growth and strong expansion over the last decade has been supported by its unique ability to improve brand implementation for some of the biggest companies in the world.
Julien Tessier noted, "I am very excited to continue Diadeis's adventure in North America. I look forward to bringing top-of-the-art services and innovative solutions that will create greater efficiency in their marketing operations of American brands."
Prior to the position of CEO for North America, Mr. Tessier was Executive Director in charge of Diadeis's key global accounts such as Nestlé or Unilever. Earlier he served as Global Operations Director. He joined Diadeis in 2007 as a Project Manager.
Mr. Tessier holds a Master's degree in Science and Management, from HEC Paris, Europe's top Business School.
To post a comment Log In or Become a Member, doing so is simple and free