IWCO Direct Remains at the Forefront of Direct Mail Innovation
Tuesday, March 03, 2015
Press release from the issuing company
First in the United States to Purchase Océ VarioPrint® i300 and Océ ImageStream® 3500 Digital Inkjet Technologies from Canon Solutions America, Inc.
Chanhassen, Minn. - The direct mail industry is undergoing an unprecedented transformation. Digital inkjet technology is allowing marketers to combine consumer data with creative strategies to produce more personal and relevant direct mail offers that are increasing return on marketing investment (ROMI). IWCO Direct, a leading provider of direct marketing solutions, continues to lead this digital transformation as the first company in the U.S. to purchase the full-color cut-sheet digital inkjet Océ VarioPrint® i300 (formerly called the Niagara) and the full-color continuous feed inkjet Océ ImageStream® 3500 from Canon Solutions America, a wholly owned subsidiary of Canon U.S.A. The equipment is expected to be installed at its Chanhassen digital technology center and operational by early May.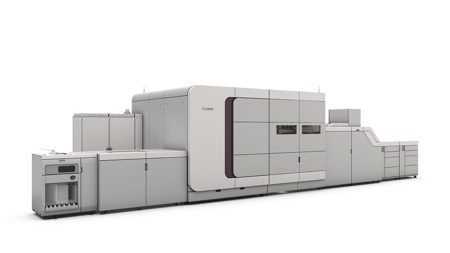 Photo: Océ VarioPrint® i300 (formerly called the Niagara)
The arrival of the Océ VarioPrint i300 and ImageStream 3500 has been highly anticipated by industry analysts, direct marketers and marketing services providers alike. A video on the features of each of these technologies is available for viewing.
"The increase in ROMI our customers are experiencing with truly one-to-one direct mail offers produced with digital inkjet technology has reshaped our entire company," said Jim Andersen, IWCO Direct chief executive officer. "We will continue to make strategic investments that set apart our clients' direct mail offers in the mailbox and IWCO Direct from our competitors." IWCO Direct has expanded its service offerings with its Proprietary Intelligence model, which encompasses data, strategy, creative, execution and analysis. This was in part to help clients take advantage of the opportunities digital inkjet technology provides to increase the effectiveness of direct mail and inspire performance across all marketing channels.
Growing Partnership
IWCO Direct and Canon Solutions America have enjoyed a strong and growing relationship in recent years. IWCO Direct was the first company in the U.S. to install the Océ ColorStream® 3500 in August 2011 and currently has six Océ ColorStream® 3900 digital inkjet systems across its platform. Prior to the first ColorStream 3900 installation, executives from IWCO Direct traveled to Poing, Germany, to help Canon Solutions America refine its ink sets.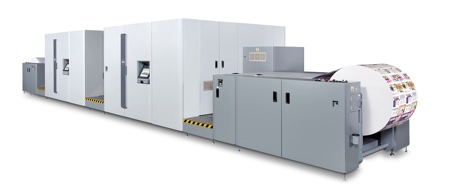 Photo: Océ ImageStream® 3500
Experts from IWCO Direct provided substantial input for "The Designer's Guide to Inkjet," a new book from Canon Solutions America. Dave Johannes, IWCO Direct senior vice president of operations, serves on the board of thINK, a newly formed independent community of Canon Solutions America production print customers, solution partners and print industry experts that provides a forum to exchange information and share best practices.
"Time and again, IWCO Direct has shown its commitment to adopting the new technologies that are driving the direct marketing industry forward," said Mal Baboyian, Executive Vice President LFS/PPS at Canon Solutions America. "Not only has their leadership been instrumental in advancing our understanding of the unique requirements of the direct mail market, they have been a vital partner in assisting our research and development teams in both our technology and the ink sets to support it."
To post a comment Log In or Become a Member, doing so is simple and free