Königsdruck secures position in the top UV league with KBA Rapida 106
Friday, September 26, 2014
Press release from the issuing company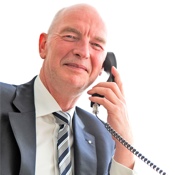 Königsdruck Printmedien in Alt-Reinickendorf, Berlin, has invested in future-focused technology 25 years after the printing firm was founded. A week before the jubilee on 2 October the design printshop announced that it has ordered of a high-performance press in format 74 x 106cm (29.1 x 41.7in).
The new KBA Rapida 106 will be delivered at the end of this year and is expected to be fired up at the beginning of 2015.
The six-colour Rapida with coater and delivery extension is not just any old press. It is one of the first high-performance Rapidas to be kitted out with LED-UV curing and further technological and ecological features for high-end quality offset printing in the European market. Königsdruck values the Rapida 106's high output and outstanding print quality on various substrates. The decision in favour of LED-UV curing technology, which is still uncommon in Europe, places emphasis on saving energy and active climate protection. Along with a high level of substrate flexibility, this curing process also delivers shorter lead times as the printed sheets can be sent straight to post-press. The firm has joined the ranks of UV printing providers with this new press. Apart from own products, the family-run firm will offer finishing services ranging from high gloss, matt gloss and a variety of coating effects to partner printing companies. Depending on the desired effect both LED lamps can be implemented in various positions on the press which is equipped for UV and UV-hybrid printing. Energy consumption at each position can thus be determined by an energy module counter with numerous measuring points.
The printing company will print and finish a broad spectrum of paper, carton, film and other materials ranging from 40g/m² (25lbs) and 1.2mm (0.04in) inline on the Rapida 106. LED-UV technology thus offers specific advantages, such as the ability to handle uncoated stock. The company also ordered inline colour density control which guarantees a consistently high quality from the first to the last sheet. The company's premium customers include jewellers, a porcelain manufacturer, luxury car makers, fashion labels, high-end department stores and public institutions. These clients demand a perfect print quality. Company founder Olaf König is pleased: "This new investment allows us to strengthen our own market position and we are well-equipped to meet the future demands of our customers in this premium segment."
To post a comment Log In or Become a Member, doing so is simple and free