Jim Dunn to Lead New Print Media Advisors Consultancy
Monday, September 08, 2014
Press release from the issuing company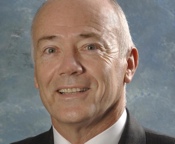 Marietta, GA - Print Media Advisors, LLC is pleased to announce the launch of a new service to companies in the print media space. Focused on firms in the commercial print, label production and folding carton segments, Print Media Advisors provides direction in the areas of sales and marketing execution, sustainable process efficiency and aligning human capital with a high performance work environment.
Print Media Advisors' principal partner is Mr. James (Jim) Dunn. Mr. Dunn has been in the print industry for more than three decades including his most recent post with Heidelberg Americas, Inc. as head of the North America Market for Heidelberger Druckmaschinen, AG.
"I have had the privilege of working with hundreds of print and packaging companies over the past thirty years. While investing in new technology brings a company forward, it is only sustainable if company can align its marketing, sales, process and human capital" says Jim Dunn.
Naturally, the firm will continue to work closely with the Heidelberg organization and generally focus on companies operating with Heidelberg equipment and systems. "This approach allows us to take advantage of the deep knowledge of the Heidelberg products and systems when working with a client to leverage their exemplary products for productivity and efficiency."
"Having Jim working in cooperation with Heidelberg will provide our customers with an added dimension of building a sustainable sales and staffing platform in order to take full advantage of investments in new equipment and process improvements projects", says Jürgen Grimm, Heidelberg Region Head for the Americas.
For further information please visit www.print-media-advisors.com or call 678-662-3625.
To post a comment Log In or Become a Member, doing so is simple and free