Keynote Speaker Richard Watson, Futurologist, to present at Two Sides & Print Power Autumn Seminar
Friday, August 15, 2014
Press release from the issuing company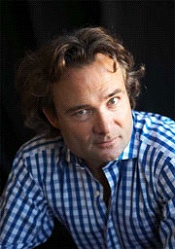 We are delighted to announce that Richard will be speaking at our Autumn Seminar with his fascinating presentation "Futurevision - The World of Print in 2020".
From letterpress to digital, Papyrus to synthetic paper, change is continual. Richard takes a futuristic look at what opportunities are there in the next phase.
Richard Watson is a writer, keynote speaker and consultant who advises organisations on the future, focusing particularly on scenario planning and the impact of trends on long-term strategy.
He publishes the online magazine What's Next and is the author of best selling books Future Files, with over sixteen editions worldwide. Richard also writes for a number of leading business publications worldwide. His latest book, Future Minds looks at how the digital age is changing our minds, why this matters and what we can do about it.
Richard has worked on scenario planning, horizon scanning and innovation projects with, amongst others, IBM, Coca-Cola, McDonald's, Westfield, P&G, News Ltd, Nestlé, The Department of Education (UK and Australia) and Samsung.
Specific areas of expertise include newspapers, retail, banking and food. He covers emerging trends, strategic foresights or scenario planning and is an engaging and provocative futurist speaker.
To post a comment Log In or Become a Member, doing so is simple and free