Classic Onboards Chuck Rapp As Kitting Planner
Friday, August 08, 2014
Press release from the issuing company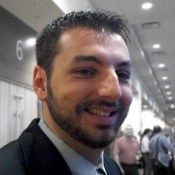 Charlotte, NC - Classic Graphics, one of the largest privately held commercial printing companies in the Southeast has onboarded Chuck Rapp as Kitting Planner.
Rapp graduated from Appalachian State University with a degree in Graphic Arts & Imaging Technology.
"I love the environment here at Classic and knew it was the company I wanted to work for when I first interned in 2013," shared Rapp.
"We are proud to have Chuck on our team," added Andrew Landers, Production Manager, who oversees interns from Appalachian State University. "Chuck's role ensures the kitting teams are on track and running smoothly from gathering data on the front end to final throughput. These projects are time sensitive and accuracy is crucial."
In his spare time, Rapp enjoys spending time with his fiancé Aley, hiking with his lab mix Mister and gaming.
To post a comment Log In or Become a Member, doing so is simple and free