Visual Media Alliance Launches Storyboard Magazine
Thursday, July 24, 2014
Press release from the issuing company
The premiere issue goes inside the minds and studios of design luminaries to reveal the insights and inspiration behind today's most successful and creative cross-media projects.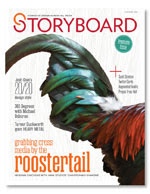 San Francisco, California - Visual Media Alliance, the nonprofit trade association headquartered in San Francisco, has published the premiere issue of Storyboard magazine, a quarterly print publication that extends the mission of its recently launched website.
The magazine will show designers some of the finest examples of cross-media design by sharing stories and inspiration from the most recognized names in the industry today.
Sabine Lenz, founder of PaperSpecs.com, was named Editor-in-Chief of the magazine. Lenz is widely recognized as a paper expert and brings her years of experience as a graphic designer to guide Storyboard's content, look and feel.
"Designers and marketers instinctively know that cross media is the future of marketing and branding," says Lenz. "The new magazine and website will answer their many questions and provide inspiration that will help them tell their clients' stories in the most efficient and creative way possible."
Highlights of Storyboard magazine's Summer 2014 issue

The power of augmented reality brings the magazine's pages to life with videos and interactive links to websites that tell more of the stories.
David Turner of Turner Duckworth talks about the packaging he designed for Grammy-winning Metallica.
Michael Osborne opens his studio for a virtual tour and reveals some of his most prized possessions.
MINE's Christopher Simmons explains how he created the branding for San Francisco's Roostertail restaurant.
Metaio discusses the basics of augmented reality and where the technology is headed.
Steve Decker of Zooka Creative shows you how to use social media's latest tool - Twitter cards.
Josh Chen's cross-media genius builds an other-worldly identity for Brownie and Madam Optical.
More than 8,000 VMA members and friends of Storyboard have received the premiere issue. Complimentary subscriptions may also be ordered at www.storyboardmagazine.com. The fall issue is slated for release on October 6, 2014.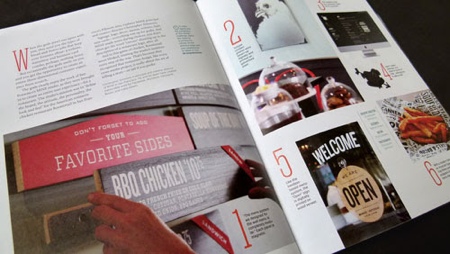 To post a comment Log In or Become a Member, doing so is simple and free