Barry-Wehmiller Names Rhonda Spencer Chief People Officer
Wednesday, July 23, 2014
Newly Created Executive Role Underscores Capital Equipment Company's People-First Philosophy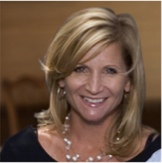 ST. LOUIS, Mo. - As part of its ongoing efforts to advance its people-centric cultural initiatives, Barry-Wehmiller has named long-term team member Rhonda Spencer its first ever Chief People Officer. Bob Chapman, Chairman and CEO of the Clayton-based capital equipment and engineering solutions provider, says the creation of the senior executive position will further the company's vision of "sending people home safe, healthy and fulfilled. Sometimes you need to take an idea out into the sunshine and let it grow," Chapman explained. "Ten years ago, when we had the idea to build an empowerment team to develop leaders into good stewards of the lives entrusted to them, Rhonda successfully led the initiative. With her in this new role, we're poised to deepen our focus on stewardship inside our human resource organization as well."
As Chief People Officer, Spencer will lead two global teams: the Organizational Empowerment (OE) Team, which oversees Barry-Wehmiller University, the organization's innovative leadership institute, and its Living Legacy of Leadership (L3), which directs Barry-Wehmiller's lean initiatives; and the Culture & People Development (CPD) Team, responsible for the organization's human resource programs and initiatives.
"The growth of the organization coupled with the growing global awareness of Truly Human Leadership creates an opportune time to harmonize our people programs across Barry-Wehmiller," Spencer said. "Our culture challenges each of us to accept the awesome responsibility of leadership. I remain honored and committed to doing so in leading these two crucial teams."
Prior to her role as the Director of Organizational Empowerment, Spencer was Barry-Wehmiller's Vice President of Sales for North America.