Nigel Worme Named 2014 Soderstrom Award Winner
Friday, July 11, 2014
Press release from the issuing company
Premier Industry Honor to be Presented by AMSP/NAPL/NAQP at Annual
Awards Dinner on Sept. 27 at University of Chicago Downtown Gleacher Center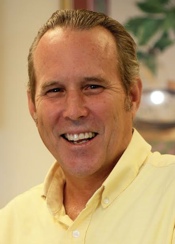 East Rutherford, N.J. - AMSP/NAPL/NAQP has named Nigel Worme, Chief Executive Officer, COT Holdings Ltd., Christ Church, Barbados, as recipient of the 54th annual Walter E. Soderstrom Award. Worme will be honored at the annual Soderstrom Awards Dinner onSaturday, September 27, 2014, the evening before the start of GRAPH EXPO. The gala event will be conveniently located in downtown Chicago at the beautiful University of Chicago Gleacher Center overlooking the Chicago River, and will be catered by renowned chef Wolfgang Puck.
"We are pleased to present this award to Nigel Worme," says Joseph P. Truncale, Ph.D., President and Chief Executive Officer of AMSP/NAPL/NAQP, the new association created this year through the merger of the Association of Marketing Service Providers, National Association for Printing Leadership, and National Association of Quick Printers. "Nigel's commitment to advancing the printing industry and his dedication to the management education efforts of AMSP/NAPL/NAQP are second to none," he continues. "He is very deserving of the Soderstrom Award, our highest accolade for industry service."
After working with his father for three years, Worme took over running the family business at the age of 19, following his father's passing, and has since guided it through its growth into one of the leading graphic communications companies in the Caribbean, serving a region-wide customer base from Jamaica to Guyana. He and his dedicated team, which now includes his son, Michael, will be celebrating the company's 40th anniversary next year. Currently Immediate Past Chairman of the Board of AMSP/NAPL/NAQP, Worme previously served as NAPL's Secretary/Treasurer and Vice Chairman and remains active with the association and the industry-at-large.
In addition to honoring the Soderstrom Award recipient, the Soderstrom Awards Dinner will also celebrate the class of 2014 inductees into the Soderstrom Society, who will be named shortly.
"This is the first Soderstrom Dinner under the banner of our merged associations and I would like to encourage all our members and their suppliers to participate in this event, acclaimed as the industry's most elegant evening and the best place for quality networking," notes Ken Garner, Chief Operating Officer of AMSP/NAPL/NAQP.
A reserved table sponsorship for a table of 10 for the evening is offered at $5,000; a half-table of five is $2,500. Sponsorship inquiries should be directed to Marty Maloney of Broadford & Maloney Inc. at (203) 912-0804 or m.maloney@bmcorp.com.
"Reserving a table at the Soderstrom Awards Dinner offers companies the perfect opportunity to bring together their key executives and important customers or prospects in a wonderful setting," adds Truncale. "Tasteful signage on the reserved tables also provides well-deserved recognition of a company's support of our industry at one of its signature events."
The Gleacher Center venue and Wolfgang Puck catering, both first used for last year's Soderstrom Dinner, have drawn widespread praise from attendees. Generally applauded as one of the industry's most elegant evenings, the Soderstrom Awards Dinner has, for more than half a century, been the foremost event for honoring industry leaders, each year bringing together old friends and new from all corners of the graphic communications industry.
Individual tickets to the 2014 Soderstrom Awards Dinner are available at $195 per person. For individual tickets, please contact Donna Komlo at (800) 642-6275, Ext. 6345, or dkomlo@napl.org. Connect on Twitter to get involved in the Soderstrom conversation! Follow @NAPLconnect, and the hashtag #soderstrom.
To post a comment Log In or Become a Member, doing so is simple and free