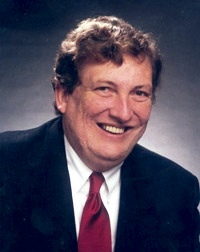 It is our sad duty to report that Charlie Corr has died after a long illness. The industry has lost one of its greatest intellects. He will be sorely missed.
At the time of his death, Charlie was the Group Director for InfoTrends Enterprise Document Strategy Services, a role he had taken on in May of 2013 after nearly six years at Mimeo.com as Vice President of Corporate Strategy.
Charlie's long association with InfoTrends began in April of 1998 when he joined then CAP Ventures as a Senior Consultant. Charlie rose rapidly through the organization, becoming Group Director in charge of InfoTrends' Production activities. Charlie came to InfoTrends/CAP Ventures from Harvard University where he was the Associate Director of Operations for Harvard's Printing & Publication Services. During his time at Harvard Charlie also taught print, paper, and related courses at Northeastern University.
Charlie received a Bachelor of Arts in Political Science & Economics from University of Rhode Island in 1975 and did doctoral work at the Claremont Graduate School and University of Massachusetts, Amherst.
Charlie's legacy is as far-reaching as the many friends and colleagues he influenced during his long career. An opinionated and thoughtful man, he was a master at supporting his contentions with research and market knowledge. Those who knew him will never forget his hearty laugh and his joie de vivre. May he rest in peace.
Charlie leaves his wife and two daughters.
A wake is scheduled 7/13/14 from 3 to 6 pm at S.R. Avery Funeral Home S.R. Avery Funeral Home 3A Bank Street Hope Valley, RI 02832
Funeral will be held 7/14/14 at 11 am at St. Elizabeth's Church in Hope Valley 63 Canonchet Rd. Hope Valley, RI 02832
---
EDSF has established the Charlie Corr Memorial Scholarship in his memory. I know he would have loved that, both because he truly appreciated the value of an education and was a big supporter of EDSF. Please consider donating in his memory (www.edsf.org/charliecorr).