Axis Corrugated Container Names J. Matt Daniels Vice President of Sales
Tuesday, July 08, 2014
Press release from the issuing company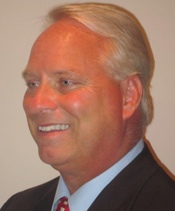 BUTNER, N.C. - Axis Corrugated Container, a leading manufacturer of custom and specialty corrugated packaging, is pleased to announce the expansion of its sales organization with the addition of J. Matt Daniels as Vice President of Sales. Daniels will be responsible for leading and molding a high-performing team of professionals focused on bringing true value to the rapidly growing customer base.
"Matt joins Axis with a well-known reputation for spearheading business development and delivering effective sales strategies in the Southeastern United States," said Scott Russell, President. "Matt's strength lies in his passion for the corrugated container business. He is a tremendous asset to our team. He will help Axis expand on our existing product and service model, and drive growth in previously untapped markets with our emerging product offerings, particularly in higher graphics and specialty printing."
Daniels brings a long history of sales and management success in the corrugated container industry to Axis. Most recently, Daniels served as Southeast Regional Sales Executive at Gadge USA, a maker and supplier of packaging products. Before that, he spent 25 years at Smurfit-Stone Container Corp. in various roles, including five years as Business Unit Sales Manager and 15 years as General Manager of the Raleigh, N.C., sheet plant. Daniels holds a Bachelor of Science degree in Industrial Relations from the University of North Carolina.
"This is an exciting opportunity to be part of a team-building effort in a ground-breaking company," Daniels said. "Axis is poised for serious growth with creative industry professionals who approach corrugated packaging from a new perspective."
Axis, a recently acquired division of Southern Lithoplate, Inc., is expanding its presence in the Southeast market, bringing the printing expertise of its successful parent company to corrugated packaging.
"The addition of Matt to our leadership team gives us a key component we were missing: Southeast market experience," said Steve Mattingly, Senior Vice President of Southern Lithoplate. "He also has the 'outside the box' mentality that our organization highly values."
To post a comment Log In or Become a Member, doing so is simple and free