Harper Corporation of America's Greg Harms Assumes Technical Account Manager Role
Wednesday, July 02, 2014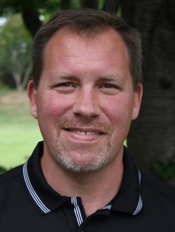 Charlotte, North Carolina - Global anilox roll supplier Harper Corporation of America is excited to announce that Greg Harms has accepted the position as Technical Account Manager for the Northeast Narrow Web territory. He will start in this new role on July 1 and will be relocating to Minnesota.
Harms has amassed more than 20 years of experience in production and management throughout the flexographic industry. He joined Harper Corporation in May 2012 as the Southeast HGS Advisor, a role that he has excelled in. Prior to this position, he was the Operations Manager at St. Louis Pressure Sensitive. As operations manager, he focused on team building, lean manufacturing, cost reduction, and more.
Through his diverse experience and knowledge, Harper Corporation is confident that Harms will be successful in helping the Northeast grow and thrive. During his free time, Harms enjoys spending time with his family and friends.