Joe Metzger Succumbs to Cancer at Age 50
Thursday, May 08, 2014
Press release from the issuing company
A Letter from Tom Metzger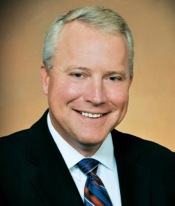 It is with a heavy heart that I write to tell you of my brother Joe's passing.
Joe was an inspiration to just about everyone who met him. He was an innovator, a proven leader, and an accomplished entrepreneur. He also was the greatest brother in the world.
Together, Joe and I had the privilege of building the Metzger family business for more than 30 years. As President, Joe was a key to our success. In fact, under his leadership, Metzgers experienced unprecedented growth, received the Better Business Bureau's Torch Award, and became one of the top 400 printers in the nation. He also taught me everything he knew.
Learning of Joe's illness a few years ago gave us the opportunity to prepare for the future, and over the last two years we implemented a succession plan. As a result, Metzgers will remain a strong, family-owned business.
Our company will continue to thrive with the recent arrival of a third generation of Metzgers. Joe's son, John Metzger, comes to us with a degree in Business and Marketing from the University of Toledo. And my son, Tony Metzger, joined us recently with a degree in Operations Management from the University of Dayton.
This isn't the first time Metzgers has experienced a loss in our family and business. We walked down this road before after losing our father and the founder of our company, Norbert Metzger. It was his mission and his vision that Joe and I built on. With Joe's passing, our family is now more determined than ever to see that vision through and take Metzgers even higher up that list of the Top 400 printers.
Joe would say, "Live every day to its fullest." Be assured that we intend to do that in our own lives and with our company as we move forward firing on all cylinders.
All of us at Metzgers extend our heartfelt appreciation for your kindness and unwavering loyalty. Thank you for your continued confidence in our family and the entire Metzgers team.
Sincerely,
Tom Metzger
COO (Co-owner)
Toledo Blade: Joseph J. Metzger [1964-2014]; Print shop co-owner grew family business
To post a comment Log In or Become a Member, doing so is simple and free