FASTSIGNS Launches Expanded Website for Digital Signs
Thursday, May 08, 2014
Press release from the issuing company
CARROLLTON, Texas - FASTSIGNS®, the leading visual communications provider with over 550 locations worldwide, has launched an expanded digital signage section on the company's website at www.fastsigns.com/digital-signs. The new section offers extensive information about all aspects of digital signage, including information on:
Various uses and benefits
Creating and managing digital signage content
Product information on displays and media players
Logistics considerations including connectivity, installation and more.
"The goal of the expanded content on digital signs is to provide information to small and medium-sized businesses who are considering digital signage, but may not know how to get started," said Nick Jerome, Marketing Products Manager at FASTSIGNS International, Inc. "With case studies, customer testimonial videos, photo galleries and vertical industry-specific content, web visitors are able to see firsthand how digital signs can become a part of their visual communications strategy and help them get their message out to achieve their business objectives."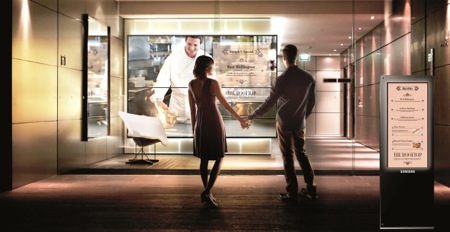 FASTSIGNS offers digital signage solutions that include everything from initial consultation and message strategy planning to content creation and management, hardware selection and installation, and on-going support.
FASTSIGNS collaborated with digital signage expert Lyle Bunn, who is named an Industry Innovator and Influencer by Sign and Digital Graphics magazine and one of the 11 Most Influential People in digital signage by DigitalSignageToday.com, to create the expanded website content. The website also offers visitors the option to request more information from a FASTSIGNS visual communications expert.
To post a comment Log In or Become a Member, doing so is simple and free