Joseph C. Walsh Joins Epic Litho as Director of Sales
Friday, May 02, 2014
Press release from the issuing company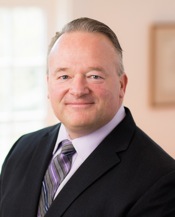 PHILADELPHIA – Epic Litho, an award-winning printer headquartered in Phoenixville, Penn., has announced that Joseph C. Walsh has joined the company as Director of Sales. Walsh brings more than 15 years of printing sales experience to the company, which serves customers throughout the mid-Atlantic and is the only printer in the region to offer eight-color, high-definition ultra-violet (HDUV) printing, the most powerful and environmentally friendly printing technology available today.
"Joe has a proven record in print sales," said Jim Rowland, president of Epic. "With his help, we can continue to grow our footprint, and continue to help our clients create materials with impact."
Prior to joining Epic, Walsh served as Director of Sales & Marketing for Innovation Printing and Communications, later the Phoenix Group, where he managed all sales and marketing efforts and a team of twelve. He has also held account executive positions at Kutztown Publishing and Fernhill Press. Before Walsh joined the printing industry, he coached college football for ten years.
Walsh holds a B.A. in criminal justice from West Chester University and a Masters of Education from the Pennsylvania State University. He volunteers his time with the Killinger Foundation of West Chester University and as Secretary of the Garnet Valley High School Wrestling Boosters. Walsh lives in Garnet Valley with his wife and three children.
"Epic has been growing significantly while other printers have slowed or shut down," said Walsh. "I'm excited to be able to help them continue to expand, both in terms of new clients as well as new personnel."
For more information on Epic Litho, visit http://www.epiclitho.com or call 610-933-7400.
To post a comment Log In or Become a Member, doing so is simple and free