CIP4 Mourns the Loss of Recent Committee Leader
Monday, April 21, 2014
Press release from the issuing company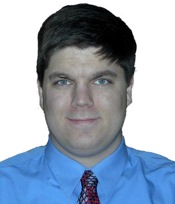 Washington, DC - The International Cooperation for the Integration of the Processes in Prepress, Press and Postpress (CIP4) organization wishes to inform members and the printing community of the loss of Daniel C. DeBoyace who passed away unexpectedly from a heart attack caused by a congenital heart defect. Dan was just 28 when he passed away on 10 April 2014 at Columbia Memorial Hospital, Hudson, NY. A photo retrospective of Gary's activities at HP HIFLEX and in the industry can be found at https://www.dropbox.com/l/X2gXpeBzuK5vxtxK0BfmY9.
Dan represented HIFLEX and subsequently HP HIFLEX in many CIP4 education and marketing activities, includingPrint Automation Pavilions and doing much to the development work for CIPPI award winning applications from HP HIFLEX customers. Dan also served as CIP4's Education and Marketing Committee Co-Chair, prior to the current Co-Chairs, Julie Watson of Ultimate Technographics and Patrick Cahuet of 1Prime|Concept.
"In addition to being dedicated to promoting JDF-enabled print automation through HIFLEX and CIP4 education and marketing programs, Dan was fun to work with," said CIP4 Executive Director Jim Harvey. "He was always positive, inventive, open minded and had a good sense of humor. I'm sadden not just for the loss of what he could have contributed to the industry, but for the long life he should have enjoyed. Twenty eight is just too young."
"Dan became a friend and it was always a pleasure spending time with him at work and outside of work," said former HP HIFLEX North America President, Gary E. Marron. "Dan developed into a seasoned marketing professional involved in every aspect of promoting the HIFLEX Brand. He was great with customers and prospects and friends with everyone in HIFLEX Globally. In addition to his industry and marketing work, he also was instrumental in managing administration and operations at the HP HIFLEX North America office. No job was too big, or to small; he was a man with many talents. On behalf of all his former colleagues; we've lost a friend, and Dan will be missed."
Daniel DeBoyace attended the Rochester Institute of Technology and graduated with a Bachelor's Degree in New Media Publishing. During his time in college he interned at a local printer in Rochester, acclimating himself to the world of Flexography and Lithography. After college, Daniel joined the team at the HIFLEX Corporation of North America where Web2Print, Management Information Systems and JDF became his introductory courses to streamlined workflow. Dan was subsequently promoted to become HP HIFLEX's Director of Marketing and Administration. Dan is survived by his parents, Charles H. and Genevieve (nee Kelly) DeBoyace of Nyack NY, as well as by four brothers; Brian, Sean, Charles N., and his twin brother Kevin DeBoyace.
Please visit http://deckerfh.com/online-obituary/2014-04-daniel-c-deboyace/10081363, if you would like to light a candle and or leave a note of remembrance for his family and friends.
To post a comment Log In or Become a Member, doing so is simple and free