Durst Introduces New Developments with Tau digital label/package printing systems at Infoflex
Friday, April 11, 2014
Press release from the issuing company
Durst – the world's leading manufacturer of wide-format digital production inkjet printing solutions – will present exciting new developments regarding its Tau digital label / package printing systems during INFO*FLEX 2014,April 28-29 at the Baltimore Convention Center in Baltimore, Md.
Durst – located in INFO*FLEX Booth #1029 – will have operational videos, label print samples and other information on the printers, workflow enhancements and ink sets in its industry-leading Tau digital printing familyfor short and medium narrow web applications.
The Durst Tau 330 covers print widths up to 13 inches, a production capacity of 10,220 square feet per hour, and a maximum resolution of 720 x 1260. The Tau LFS 330 adds a state-of-the-art laser die-cut system for in-line finishing.
Durst's new Tau Low-Odor UV curing makes printed output virtually undetectable from an olfactory point of view. Its Low-Migration UV ink set is ideal for jobs in primary packaging of food and other sensitive applications.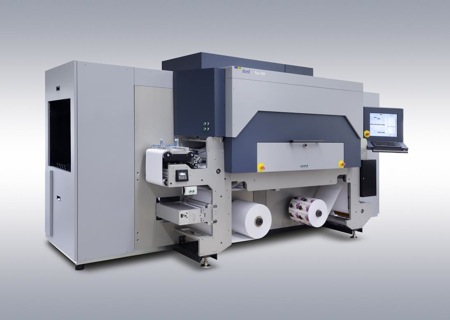 To post a comment Log In or Become a Member, doing so is simple and free