Sutton Named Sales Director at Maestro Media Print Solutions
Thursday, April 10, 2014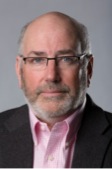 BLOOMFIELD HILLS, Mich. – Chris Sutton has been named director of sales and business development for Maestro Media Print Solutions, a full-service media and print management company headquartered in Bloomfield Hills, Michigan.
Sutton previously held management positions at Phoenix Innovate in Troy, Mich., where he was responsible for new market development, and at Vertis Communications in Baltimore, Md., where he managed a variety of print and Internet media accounts.
He also has served as an account executive at the MATLET Group in Troy, where he managed the production of automotive catalogues, brochures and retail materials, including work for Jeep International, and at Schawk, Inc. in Sterling Heights, Mich., supporting General Motors with pre-media, broadcast and content-management solutions.
"Chris' expertise in print technology, pre-press management and digital-asset systems will help our customers reduce printing costs and more effectively manage complex print projects," said Shiva Palaniswami, Maestro president and CEO. "We expect him to play a major role in helping Maestro continue to achieve double-digit growth in future years.
"Maestro's unique business model allows us to manage a customer's printing projects across multiple platforms from concept to completion, helping develop cost-effective internal and external supply-chain strategies."
Shiva added that Sutton also will be responsible for the development, coordination and implementation of new Maestro business-partner strategies.
Sutton resides in Royal Oak, Michigan and attended Oakland Community College in Southfield, Mich., and the Rochester Institute of Technology in Rochester, N.Y.
-- more --
Working with more than 1,000 printers across North America, Maestro helps companies streamline the procurement of paper products and printing. The company's expertise in print-supply-chain management, including print production, paper procurement, postage and logistics, has helped customers reduce their overall print costs by up to 50 percent through the use of Maestro's proprietary TurboPrint™ web-based software which provides customers with a safe, secure project-management system designed specifically for print procurement.
Maestro is a certified Minority Business Enterprise, recognized by the National Minority Supplier Development Council and the MMBDC (Michigan Minority Business Development Council), which has certified the company as a Tier One minority business. Maestro's customers include Fortune 500 companies, as well as mid-size businesses providing consumer products and services.
More information is available on the Internet at www.maestromps.com.