Derek Gordon to Lead Ryobi MHI Equipment Sales in Chicagoland for Graphco
Monday, April 07, 2014
Press release from the issuing company
Emphasis on the New LED UV Ryobi Series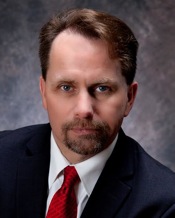 CLEVE, OH - Chris Manley, President of Graphco, is proud to announce the recent appointment of Derek Gordon as Midwest Regional Manager to the Greater Chicago print industry market, effective March 3rd.
As the exclusive distributor for Ryobi MHI Offset Presses, Graphco's entry to this market will be positively influenced by the professionalism and creativity that Derek brings to this newly-created position. "With Derek's decision to join our team we will begin to grow market share in the Midwest with his seasoned and highly-successful track record in printing equipment sales," reflects Manley, "Derek has a creative and pro-active approach that has been a success-model in his nearly three decades in the industry."
For 14 years, Derek was an integral part of the sales team of Komori of America, where he exceeded yearly expectations and stayed keenly focused on his customer's needs by presenting thoughtful and critical value propositions. Derek's most recent role with KomoriCare has provided him a broader view of the needs of printers nationally. In addition to Northern Illinois, Derek's sales territory will include Michigan, North Dakota, South Dakota, Nebraska, Kansas and Western Missouri.
As important, Derek Gordon will also offer valuable and insightful sales support and consultation to our Ryobi Sales team and Dealer Partner colleagues and their customers in Ohio, Kentucky, Indiana, Wisconsin, Eastern Missouri, Iowa and Southern Illinois.
In his new role, Derek will be responsible for selling the full Ryobi line with an emphasis on the 8-up RYOBI 920, the 6-up RYOBI 750 and the value priced 6-up RYOBI 760 Series presses all of which are now available with LED UV curing technology. "I'm thrilled to be able to offer my customers the Ryobi LED-UV presses that have become the new global standard. My professional goal is to quickly add my initials to the current base of 90 worldwide Ryobi LED UV installations," comments Gordon, "these instant curing systems provide unsurpassed print quality, low total cost of ownership and the extreme reliability that Ryobi is known for."
For more information on the full Ryobi line and the new LED-UV curing technology with Ryobi 920, Ryobi 760 and Ryobi 750 go to http://graphco.com/products/ryobi/ or contact Derek Gordon at dgordon@graphco.com, 800-458-2769, 708-804-4330.
To post a comment Log In or Become a Member, doing so is simple and free