Xanté CEO and Founder to Deliver Keynote at Toners 2014 Conference
Wednesday, March 26, 2014
Press release from the issuing company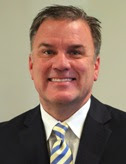 Robert C. Ross Jr., CEO and Founder of Xanté, headquartered in Mobile, Alabama, will be the keynote speaker for The Tiara Group Toners 2014 Conference in Santa Barbara, California at the Fess Parker Resort Hotel from June 2 – 4, 2014. See: www.tonerconference.com
Xanté is a pioneer in production printing with a portfolio encompassing chemical and process-free technology, workflow solutions, and digital print output. Ross founded Xanté in 1989 with the goal of offering upgrade boards for Apple and HP laser printers, which increased the speed and brought the resolution to 600 x 600 dpi. Xanté was the first to offer this technology and continued to be the first on the market with 1200 x 1200 dpi, and now 2400 x 2400 dpi on graphics printing solutions. Xanté also developed patented technologies in encrypted data transfer, electrophotography, and image dimensional accuracy.
Prior to founding Xanté, Ross was QMS, Engineer/Product Manager for Adobe Postscript products from 1983-1989. Ross received a Bachelor of Science degree in Electrical Engineering with a minor in Chemistry from the University of Alabama; he is a Member Board of Advisors, University of Alabama School of Engineering; a Member of the Board of Advisors, University of South Alabama School of Engineering and the School of Computing; and Former Chairman of Board of Advisors, Spring Hill College Division of Business.
In his keynote address, Ross will also represent Memjet, the provider of the high-speed engines that drive Xanté wide format output devices.
Memjet, headquartered in San Diego, California, supplies high-speed color printing technologies, including print-heads, driver chips, ink, and software. Memjet technologies and components, leveraged by OEMs, create high-speed color printing capabilities in office, labels, and wide format markets. Memjet supplies OEMs across the printing industry in the same way that chip makers supply OEMs across the cell phone, smart phone, and personal computing industries. Memjet technologies put more than 70,000 ink nozzles on a single print-head and produces 1600 x 800 dpi color at 60 pages per minute or 12 inches per second.
Kevin Shimamoto, VP Sales & Marketing for Memjet's Wide Format products, will participate in a as OEM panel, a special feature of the conference.
The Toners Conference, produced by The Tiara Group in partnership with the Graphic Communication Institute at Cal Poly (GrCI), has been held annually since 1984. For the first time since its beginnings, the conference is featuring presentations by OEMs and addressing production printing. There will also be presentations on the impact and future of inkjet printing in the production printing market.
Other OEMs and their dealers participating along with Memjet and Xanté include EFI, HP, Konica Minolta, Lexmark, Xerox, and Ultrex. Others will be added.
Harvey Levenson, Director of the GrCI, said, "Production digital printing is at the core of the future of the printing industry, and the role of inkjet must be addressed in any conversation on toner printing. Robert Ross is the perfect keynote speaker for this conference because his experience in developing production printing technology using one of the fastest print engines available, Memjet, points to a future that those involved in toner and inkjet media, and printing systems, must know about. The conference addresses each of these areas."
Terry Gorka, President of The Tiara Group, said, "At the 2013 Toner Conference we began to introduce talks on inkjet inks that would give attendees an opportunity to hear firsthand the latest developments in this competing technology. It was a risk we were willing to take and it paid off handsomely with conference participants engaging inkjet speakers on what they were doing. We are excited to have Mr. Ross on board representing Xanté and Memjet. He has had experience in both laser and inkjet printing. Mr. Ross's presentation is sure to ignite the kickoff of the conference on Tuesday morning."
To post a comment Log In or Become a Member, doing so is simple and free