Neenah Updates Environment Premium Recycled Papers (Commentary by Cary Sherburne)
Tuesday, March 18, 2014
Press release from the issuing company
The most premium of sustainable, the most sustainable of premium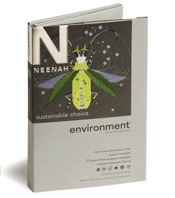 ALPHARETTA, GA - Nearly a quarter of a century ago, Neenah Paper introduced the first and most comprehensive line of sustainable recycled papers in the premium paper and packaging world, setting the industry standard for high-end, sustainable papers. Now, Neenah announces the relaunch of its Environment® Papers premium recycled papers line with fresh, new, natural colors and a uniquely tactile Raw™ finish, making it well-positioned to meet today's needs for sustainable communication programs, luxury packaging and all digital print applications.
The refreshed, simpler line is based on extensive market research and customer insights drawn from around the world. The new Environment® Papers line by Neenah includes seven fresh, new, natural colors with descriptive names like Grocer Kraft, Honeycomb, Weathered and Concrete — each inspired by our natural, real-world surroundings. The new additions complement a full range of whites and mid-tone colors, including the always popular color, Desert Storm. The entire offering contains 30% to 100% post consumer fibers and is manufactured under sustainable practices. Matching envelopes are available in 19 styles.
Neenah's new, proprietary RAW™ finish, provides a unique hand and a generous loft while affording consistent, superior printability via extensive print tests on traditional off-set, specialty and digital presses. Inspired by today's natural, organic lifestyle, the RAW™ finish features the beauty and "rawness" of kraft-like papers but with the consistent superior printability for which Neenah's papers are known. The new Grocer Kraft in RAW™ finish is also available in sizes designed for digital printing equipment making it a versatile choice for marketing and packaging collateral. All of Neenah's digital papers possess the acclaimed Neenah Universal Digital Finish and many are HP Indigo® Certified. (www.neenahpaper.com/digital)
"The newly refreshed Environment® Papers truly is the most premium of sustainable and the most sustainable of premium," said Kathy Kemps, Senior Brand Manager, Fine Paper, Neenah. "The collection provides a beautiful and complete sustainable offering to help brand marketers and package designers create an indelible impression at every customer touch point including gift card carriers, direct mail pieces, shopping bags, or luxury packaging at point of sale," said Kemps.
Neenah's premium post consumer fiber papers are all manufactured under sustainable practices and come with an enviable environmental pedigree. For a complete list of certifications, and more on Neenah Green, Neenah's commitment to earth, sky and future generations, visit www.neenahpaper.com/environment.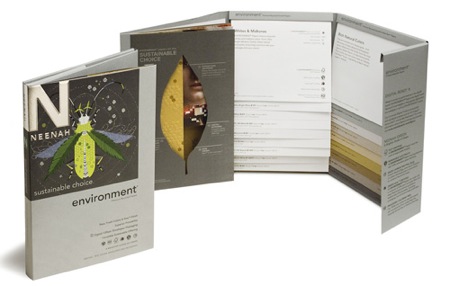 With this launch, Neenah also brings a full range of design and workflow support for designers, printers, packagers, converters, and specifiers. Available now:
For a quick, efficient and free way to view all of Neenah's papers and swatchbooks, download the new Neenah Cabinet™ OSX app for Mac and the new Neenah Cabinet™ mobile apps for iPhone, iPad and Android. Each app is freshly updated with the latest Environment® Paper information. Download any of these apps by searching for "Neenah Cabinet" in the App Store or at Google Play, or by visiting neenahpaper.com/cabinet.
Environment® Papers swatchbooks, with full-size paper swatches and handy lines and items information, are available through Neenah sales reps and Neenah paper merchants. Or order at
www.neenahpaper.com/environment.
Environment® Paper blank samples. Order here: (www.neenahpaper.com/environment)
Adobe Swatch Exchange (ASE) Files allow users to integrate Environment® colors into their designs early in the workflow. (www.neenahpaper.com/Resources/DesignerResources)
Personal proofs, custom printed samples for creative's to help preview, evaluate or test artwork are offered at a nominal fee. Upload artwork here: (http://www.neenahpaper.com/Resources/Applications/PersonalProof)
Before the project is imagined or after it is produced, the Neenah Eco-Calculator enables customers via mobile devices to create customized, printable reports to record and track environmental savings. Download here: (http://www.neenahpaper.com/Resources/calculators/ecalculator)
---
Commentary by Cary Sherburne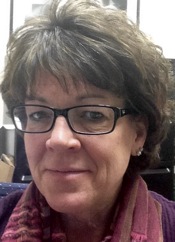 I had the opportunity to speak with Kathy Kemps, Senior Brand Manager at Neenah, about these new papers and see some samples. They are really quite striking. The sample kit that was sent to me included Delightful Species note cards and envelopes in an innovative package, all produced with Neenah ENVIRONMENT® Papers. Accompanying production notes explained how each was produced.
I noticed that only one card was produced digitally (on an HP Indigo 7000 using Grocer Kraft 100 lb Cover, with 4C and two hits of opaque white, according to the notes). I wondered about other digital printing presses, since Indigo was the only one mentioned in the release. Kemps told me that the new RAW™ finish has been tested on both the Xerox iGen and the Kodak NexPress, and "they worked very well, but these presses don't require the additional digital coating that the Indigo does." She also said, "We believe Grocer Kraft will be the best mover, so digital offerings have been added to that color only at this point, meaning digital sizes and our Universal Digital Coating. Once we see market demand for the other new colors to be available in digital, we will add them to the offering."
In some interesting back-story to the development process, Kemps explained that Neenah spoke to over 175 designers in face-to-face discussions over a two-month period, as well as a blind web survey to gain market insight. Then they worked with agency Design Army to develop the market requested RAW™ finish and color palette. She says, "Environment was lacking some beautiful, rich, nature-inspired colors, so as part of the development process, Design Army sent its design team on a scavenger hunt to bring back colors of nature that moved them and spoke to them. Keep in mind that they live in Washington D.C., so some of what they considered nature-inspired were things like cement, egg cartons and grocery bags… things found in their urban environment… and not just simply trees. It was an eye-opener for me, but very inspired."
Kemps describes the ultimate development process as one of her best examples of a blend of science and true paper-making craftsmanship.
Anyone in printing, whether offset of digital, should definitely take a look at these unique and beautiful substrates. They are sure to inspire some new ideas.
To post a comment Log In or Become a Member, doing so is simple and free