4over Open House at New Miami Gardens Facility is a Resounding Success
Monday, March 10, 2014
Press release from the issuing company
Miami, Fl - Highlighting the company's commitment to their customers, North America's Largest Trade Printer, 4over, Inc., revealed a stunning new 73,500 square foot Miami Facility on Tuesday, February 25, 2014. The new space is nearly double the size of the original, leading to steady job creation with seven figures in new capital investment. As expected, the attendance rate at the open house was high and the response to the new facility was extremely positive.
Guests entered down a red carpet that extended from the entrance all the way back to the press room where state of the art equipment was on display, including a brand new, top of the line press. Food and refreshments were served while guests had the opportunity to connect, one-on-one, with 4over Miami representatives in addition to executives from the California corporate office.
"We're dedicated to growing print markets at the local level." said Zarik Megerdichian, CEO of 4over. "We're grateful for the continued loyalty from Miami which has allowed us to double the size of our operations and, in turn, help the local community."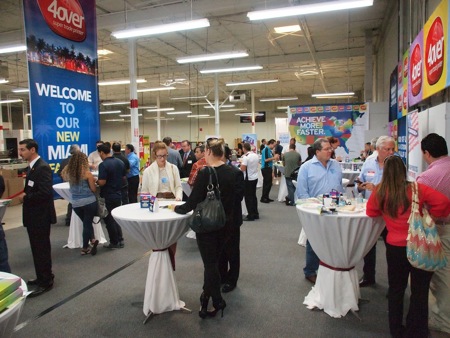 To post a comment Log In or Become a Member, doing so is simple and free