POLAR: New Sales and Service Manager
Tuesday, February 18, 2014
Press release from the issuing company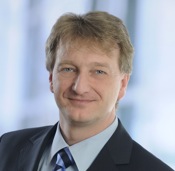 Since January 1, 2014 Markus Judel has been POLAR's new sales and service manager.
Markus Judel has been responsible for the areas of sales, after-sales service and marketing at POLAR since January 1, 2014. He is now part of the extended managing board. Dr. Markus Rall remains the sole managing director.
After the departure of Jürgen Freier by mutual agreement last year, POLAR looked into how this important function could be filled at short notice. Markus Judel is a very experienced member of the POLAR staff who is well known in our industry. We are delighted to have found a colleague for this demanding task who comes from within our own ranks.
Customers regard Judel as an extremely competent and trustworthy partner in dialog and negotiations. He has been with the company for 24 years. After qualifying as an industrial administrator, he embarked on his career as a member of the in-house sales team. Shortly afterwards, he became shipping manager. In tandem with his job, he completed a business degree. Since 1996 he has been responsible for various regions and markets as one of POLAR's sales area managers.
To post a comment Log In or Become a Member, doing so is simple and free